ssMaritime.com - ssMaritime.net
& Cruise-Australia.net
With Reuben Goossens
Maritime Historian
Presents the Remarkable Classic Vessel
MS Kristina Regina
Page Two - Photo Page
Photographs of the ship on this page are from various sources and all of these are clearly shown. We thank the photographers as well as Mr. Harm Brink of the Dutch Cruise site for providing several of these as well as the other contributors. Interior images are from the ships owners and I am sorry they are not of a better quality. Be assured their cruises are!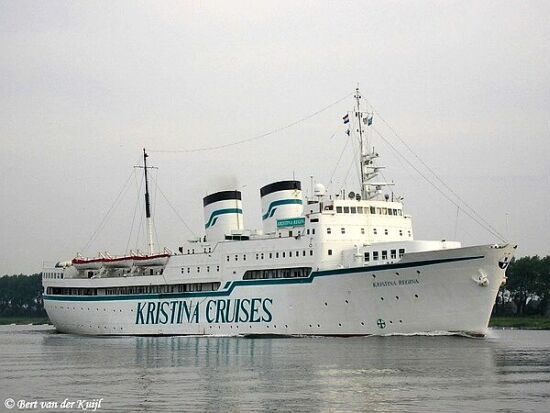 MS Kristine Regina looks more like an elegant white yacht!
Photo © Bert van der Kuijf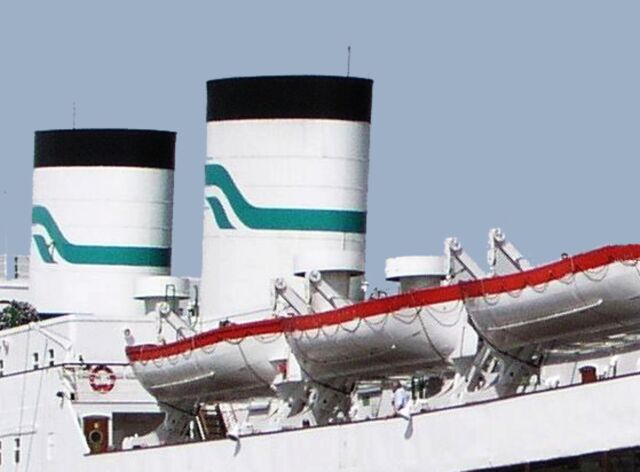 Kristina Regina's regal twin funnels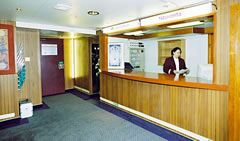 The Pursers Desk
<![if !vml]>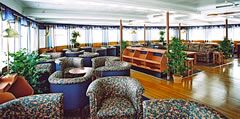 <![endif]><![if !vml]>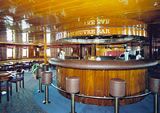 <![endif]>
Left "Navigare Lounge" – Right "Anchor Bar"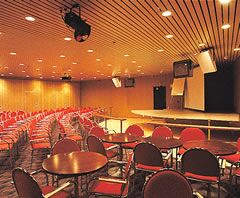 The Baltic Hall/Cinema/Showroom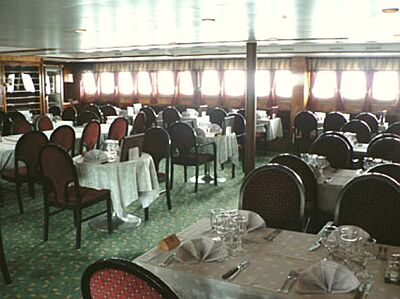 The Main Restaurant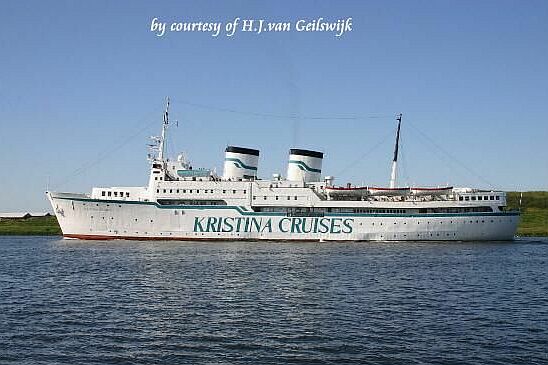 For a small ship she is certainly a stately looking vessel with her twin funnels
Photo © H.J. van Geilswijk
<![if !vml]>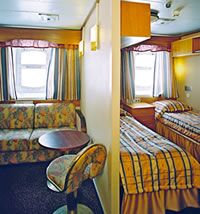 <![endif]><![if !vml]>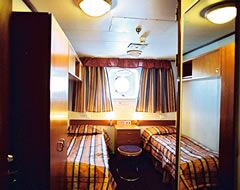 <![endif]>
Left: A deluxe two roomed twin bedded cabin – Right: A twin bedded/three berth cabin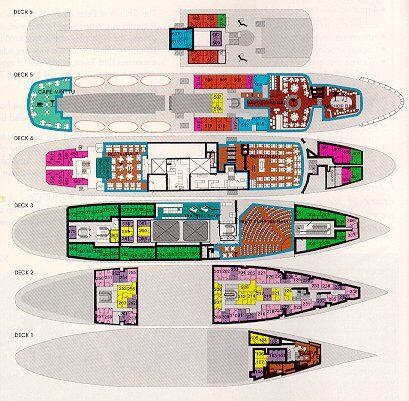 Deck plan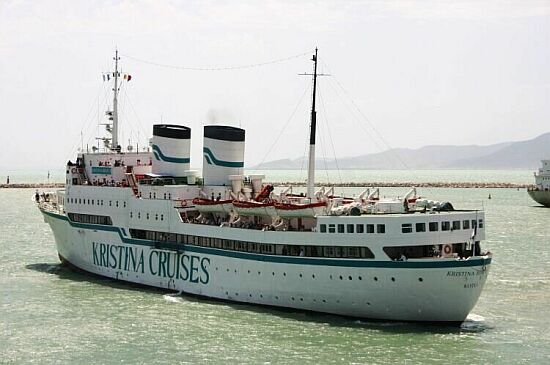 Photo ©  Lars-Helge-Isdahl
Above and below: Two fine stern shots as MS Kristina Regina sails the balmy Mediterranean waters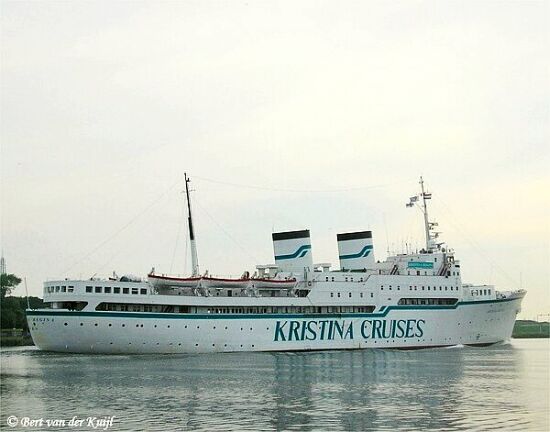 Photo © Bert van der Kuijf
Please Note – February 2010: It is with sadness that I have to advise that it now seems most likely that Kristina Regina may well be withdrawn from service around October 2010 due to the new SOLAS 2010 regulations.
Return to Page One - Kristina Regina – History Page
***************************************************
I trust you have enjoyed reading about this passenger ship and if you have sailed on her I would like to hear from you. In addition should you have any photographs of her interiors and out on deck, I would greatly appreciate some. Please email Me!
Use the Back button on your browser or Close the Page to return to the previous page
or go to our INDEX
Who is the Author of ssMaritime?
Commenced in the passenger shipping industry in May 1960
Email Me…
Please name the ship
PLEASE NOTE: I receive hundreds of requests for Passenger/Crew Lists and Sailing Schedules. I hereby wish to advise that I am unable to assist due to time restrains and as most shipping companies have long gone these lists/schedules are no longer available. I regret to advise that any request for these will no longer be answered regardless of the circumstances presented!
ssMaritime.com & ssMaritime.net
Where the ships of the past make history & Built in 1914 - MV Doulos
Also visit our Cruise site …
Photographs on cruise-australia.net are: 1. By the author. 2. From the author's private collection. 3. As provided by Shipping Companies and private photographers or collectors. Credit is given to all contributors. However, there are photographs provided to me without details provided regarding the photographer concerned. I hereby invite if owners of these images would be so kind to make them-selves known to me, that due credit may be given. I know what it is like, I have seen a multitude of my own photographs on other sites, yet they either refuse to give me credit and even refuse to remove them, knowing full well that there is no legal comeback when it comes to the net. However, let us show the charlatans up and do the right thing at all times and give credit where credit is due! Note: I do not credit those who send me photos as they are not the owners of the photographs concerned, unless the image is part of their private collection.
This notice covers all pages, although, I have done my best to ensure that all photographs are duly credited and that this notice is displaced on each page, that is, when a page is updated!
ssMaritime is owned and © Copyright 2010 - by Reuben Goossens - All Rights Reserved

melbourne dry cleaners Counter