MS Stockholm 1948 to Athena Photo Album
Please Note: Firefox and some iPad's or iPhone's, etc are not suitable
Use Internet Explorer or Google for this page to load perfectly!

Click the logo above to reach the ssMaritime FrontPage for News Updates & "Ship of the Month"
With Reuben Goossens
Maritime Historian, Cruise'n'Ship Reviewer, Author & Maritime Lecturer
Please Note: All ssMaritime and other related maritime/cruise sites are 100% non-commercial and privately owned. Be assured that I am NOT associated with any shipping or cruise companies or any travel/cruise agencies or any other organisations! Although the author has been in the passenger shipping industry since 1960, although is now retired but having completed over 700 Classic Liners and Cargo-Passengers Ships features I trust these will continue to provide classic ship enthusiasts the information the are seeking, but above all a great deal of pleasure!
Swedish

America
Line
"Rederie Sverige Nordamerika"
Later to become: MS Völkerfreundschaft, Volker, Fridtjof Nansen, Italia I,
MV Italia Prima, Vultur Prima, Caribe, Athena and Azores
She is still sailing 70 years after her delivery, currently named … MV Astoria
Photo Page with Three Deck Plans
All Images are from the author's private collection, unless marked otherwise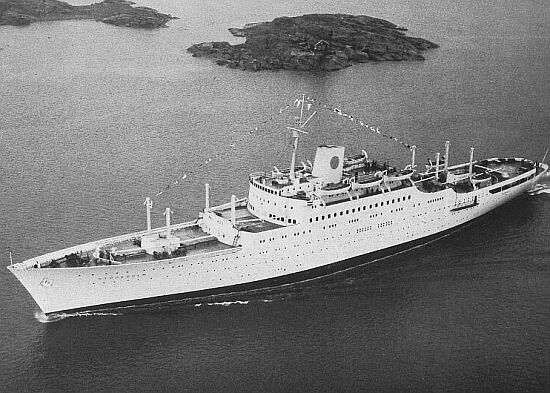 The truly "Yacht Like" Stockholm is seen here as originally built in 1948
This page is divided into three sections and will cover the ship in her three main incarnations, the Stockholm, Volkerfreundshaft and finally after her rebuilding as a luxury cruise ship M/V Italia Prima and as from 2005 the "Classic International Cruises" the M/V Athena, which has become the flagship of their fleet of classic ships.
1 - MS Stockholm
First Class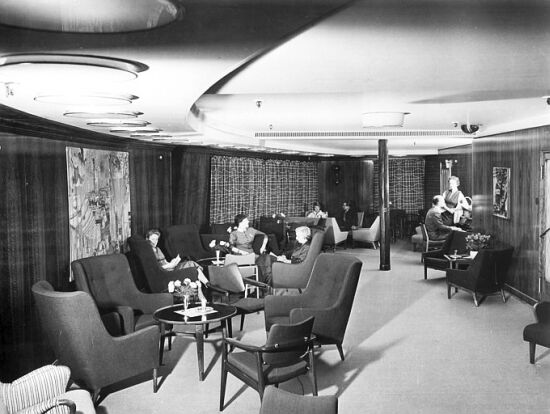 Above & below: the First Class Lounge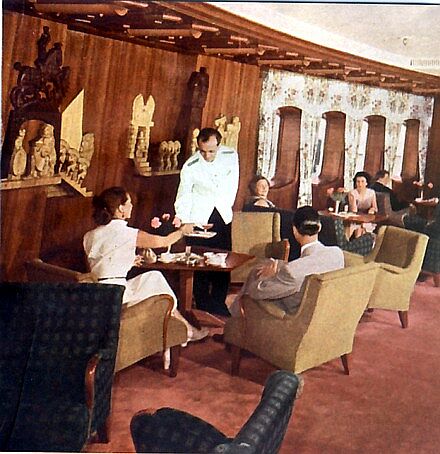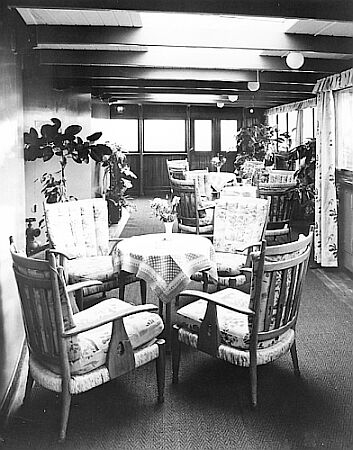 First Class Sun Verandah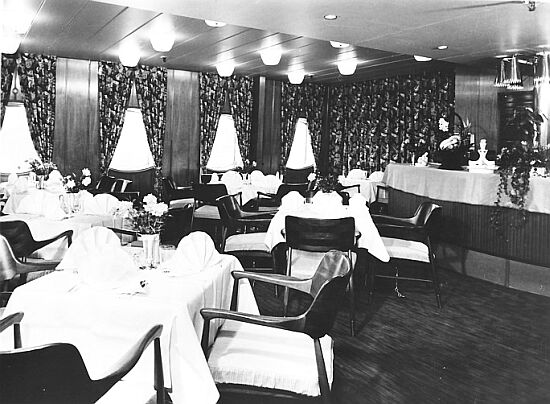 First Class Dining Room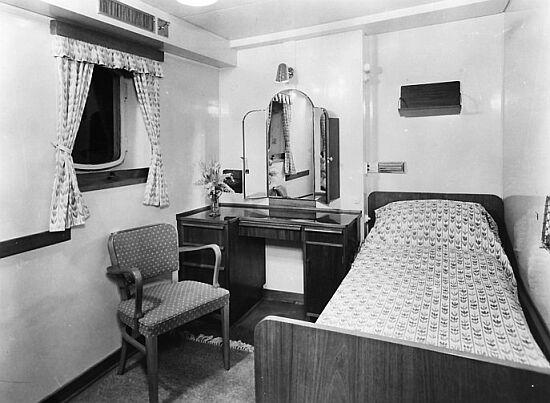 First Class Cabin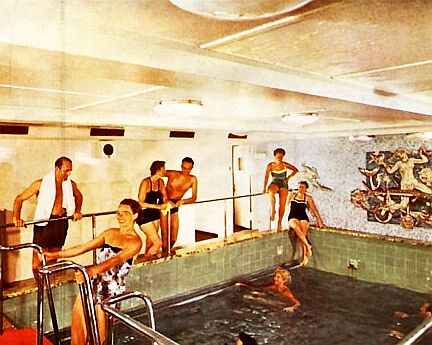 Indoor Swimming Pool
Tourist Class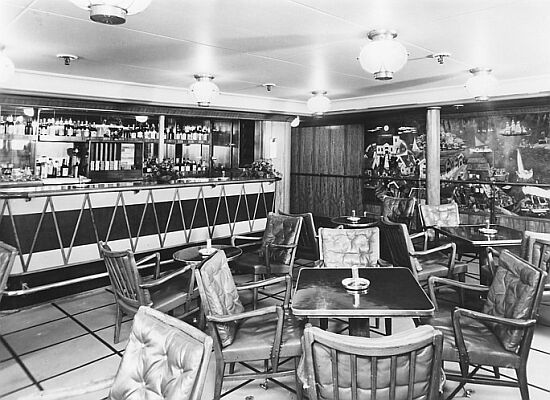 Tourist Class Smoking Room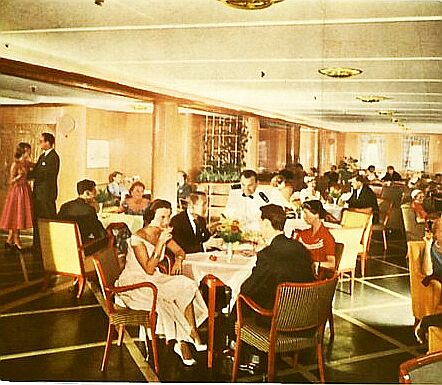 Lounge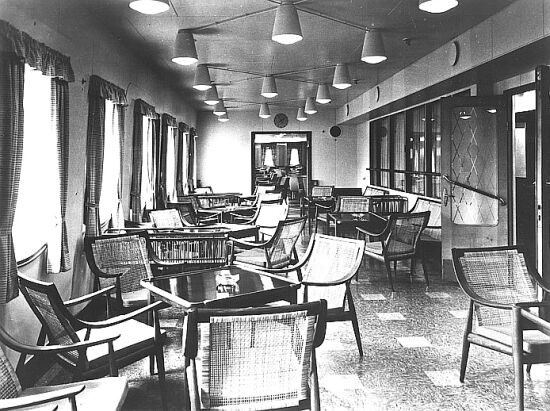 Tourist Class Verandah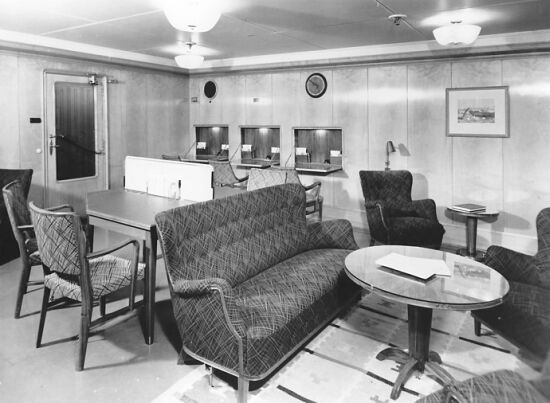 Tourist Class Writing and Reading Room
MS Stockholm - Deck Layout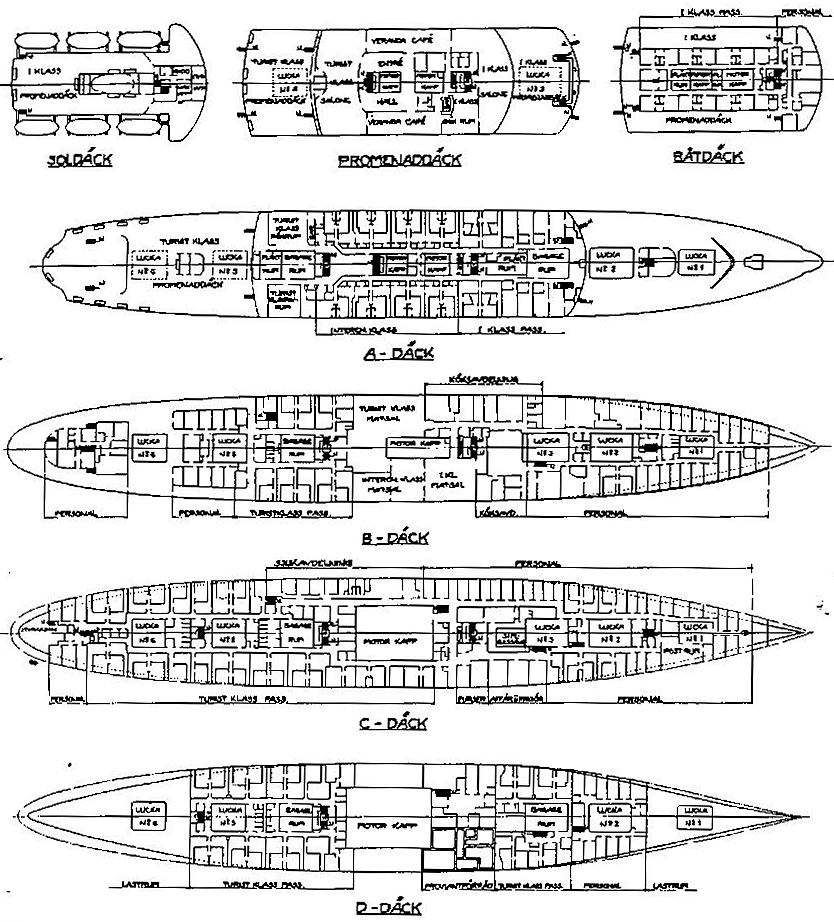 2 - MS

Volkerfreundshaft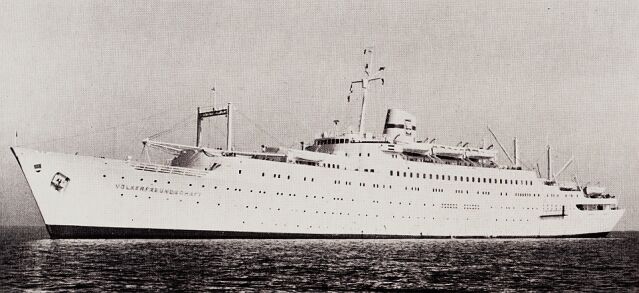 MS Volkerfreundschaft seen shortly after being purchased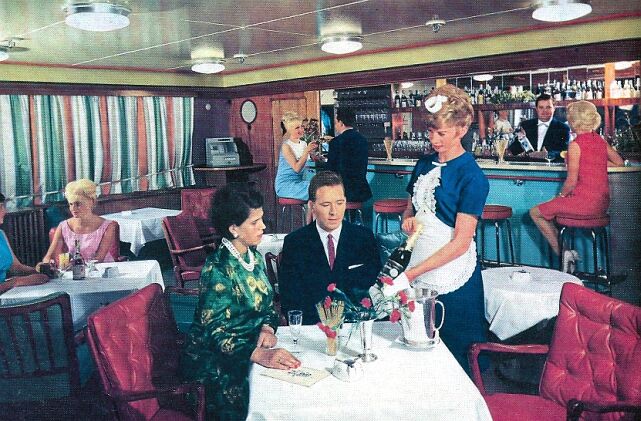 Main Lounge and Bar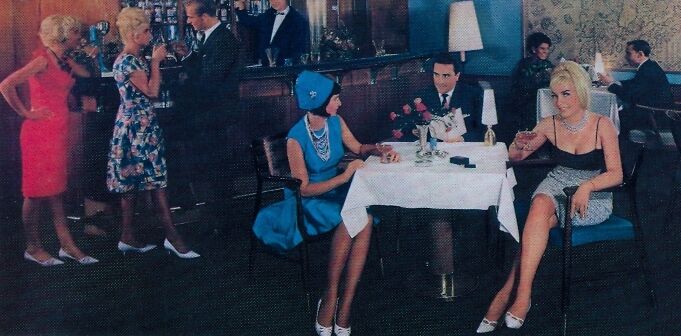 Verandah Café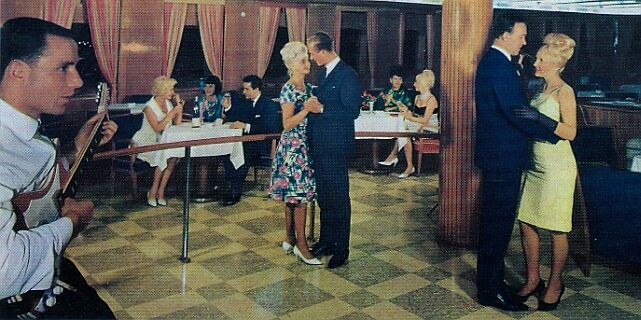 Music Lounge
MS
Volkerfreundschaft
-
Deck Plan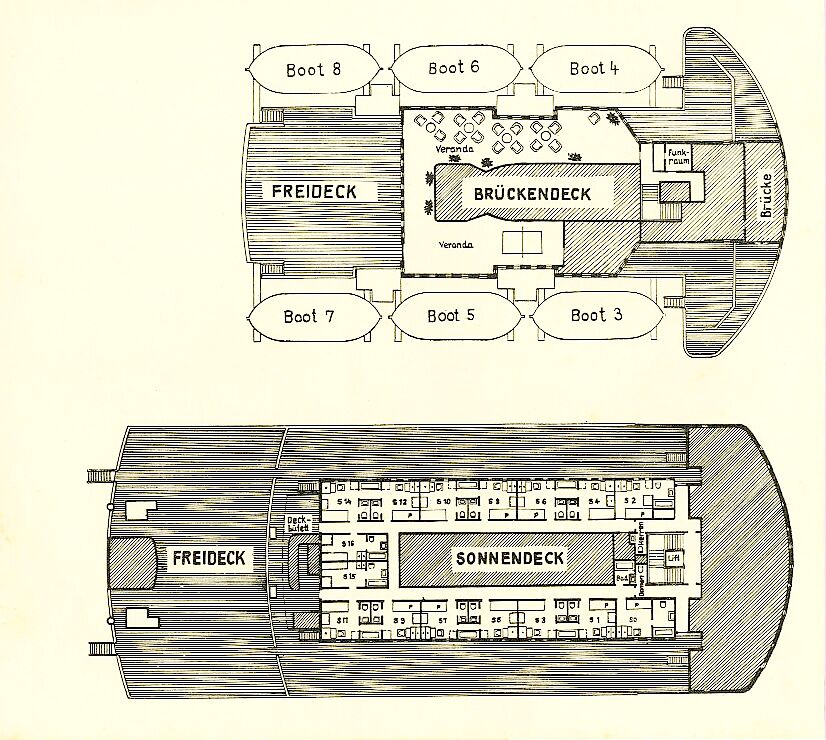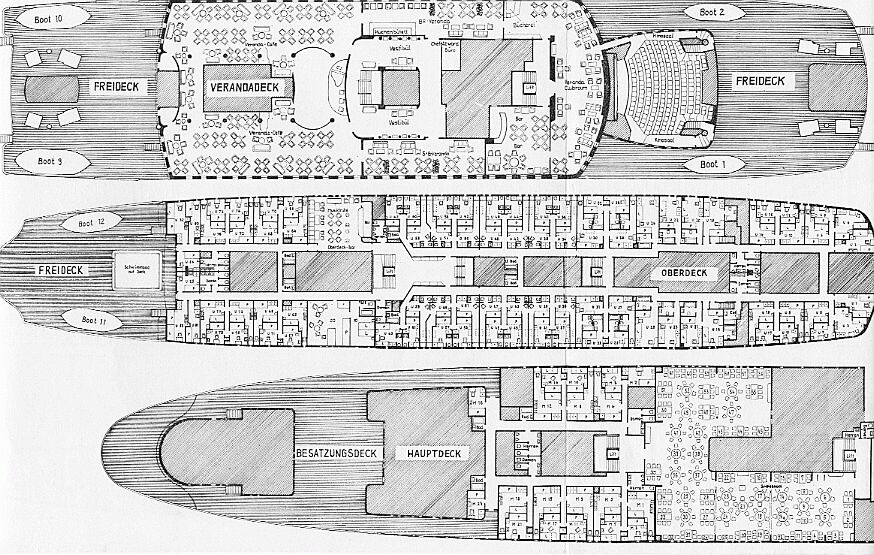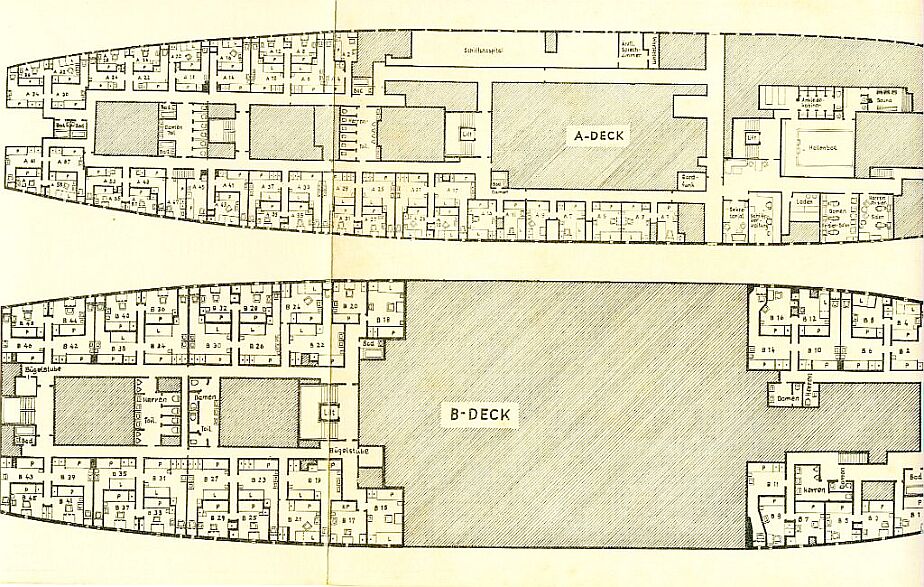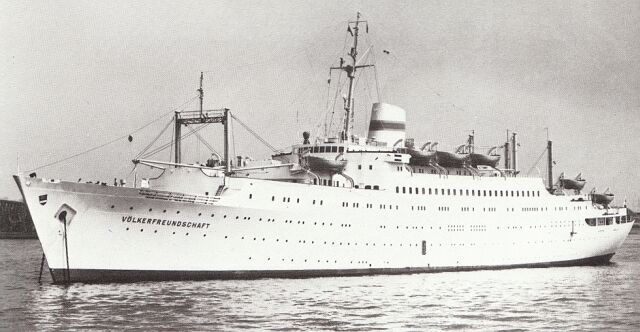 MS Volkerfreundschaft seen after a had a refit. Note the additional lifeboats
3 -

MV
Italia
Prima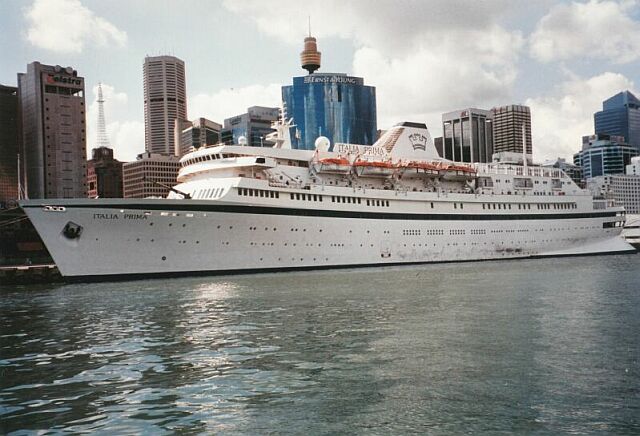 Athena-Italia-Prima-3b
MV Italia Prima seen at Darling Harbour Sydney in 1997 whilst on a round the world cruise
Photograph taken by & © Reuben Goossens
4 -

MV
Athena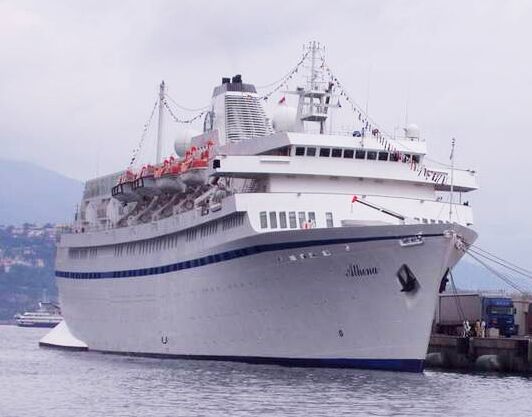 MV Athena – Note the large "Duck Tail" aft
Below are a few photographs of her delightful lounges and facilities on CIC's classic cruise ship the MV Athena.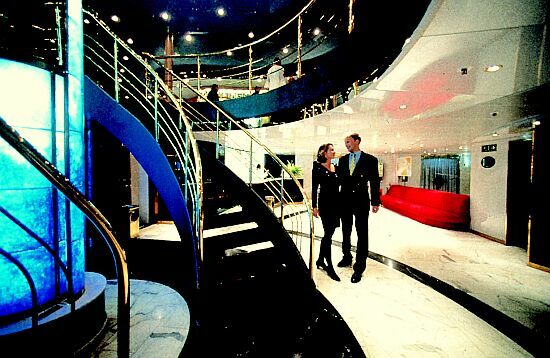 The Main Lobby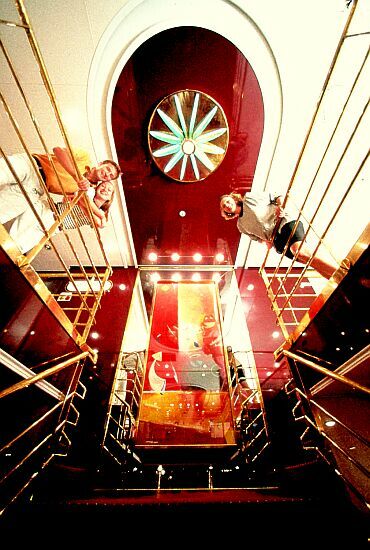 A superbly appointed aft stairwell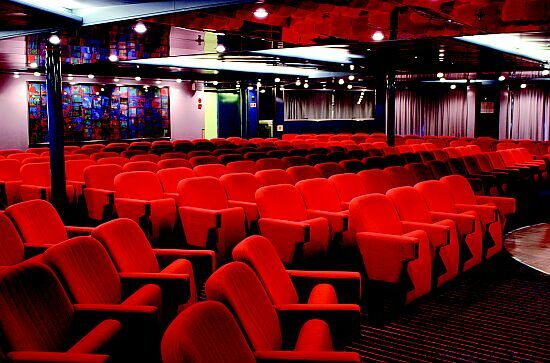 The Cinema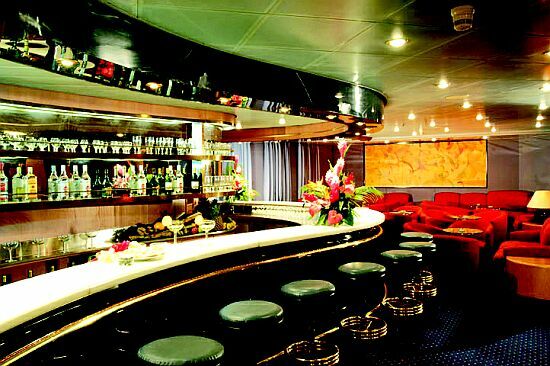 Sirenes Lounge and Bar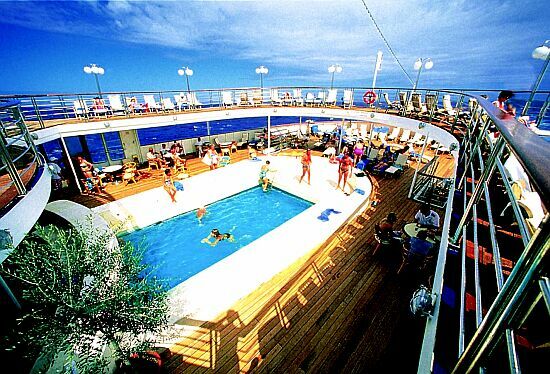 Pool Deck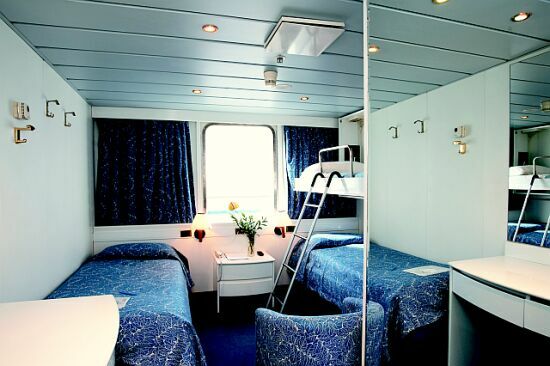 Outside twin bedded or three berth cabin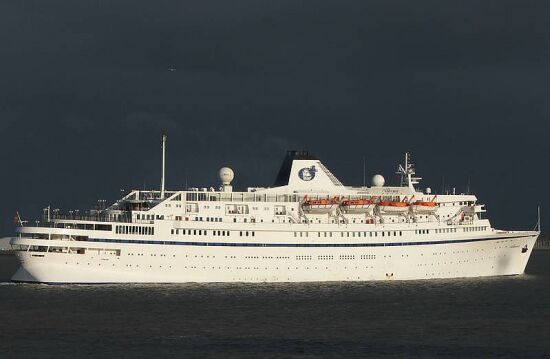 The delightful Classic International Cruises' MV Athena seen off Felixstowe on April 29, 2006
Photographed by & © 2006 Derek Sands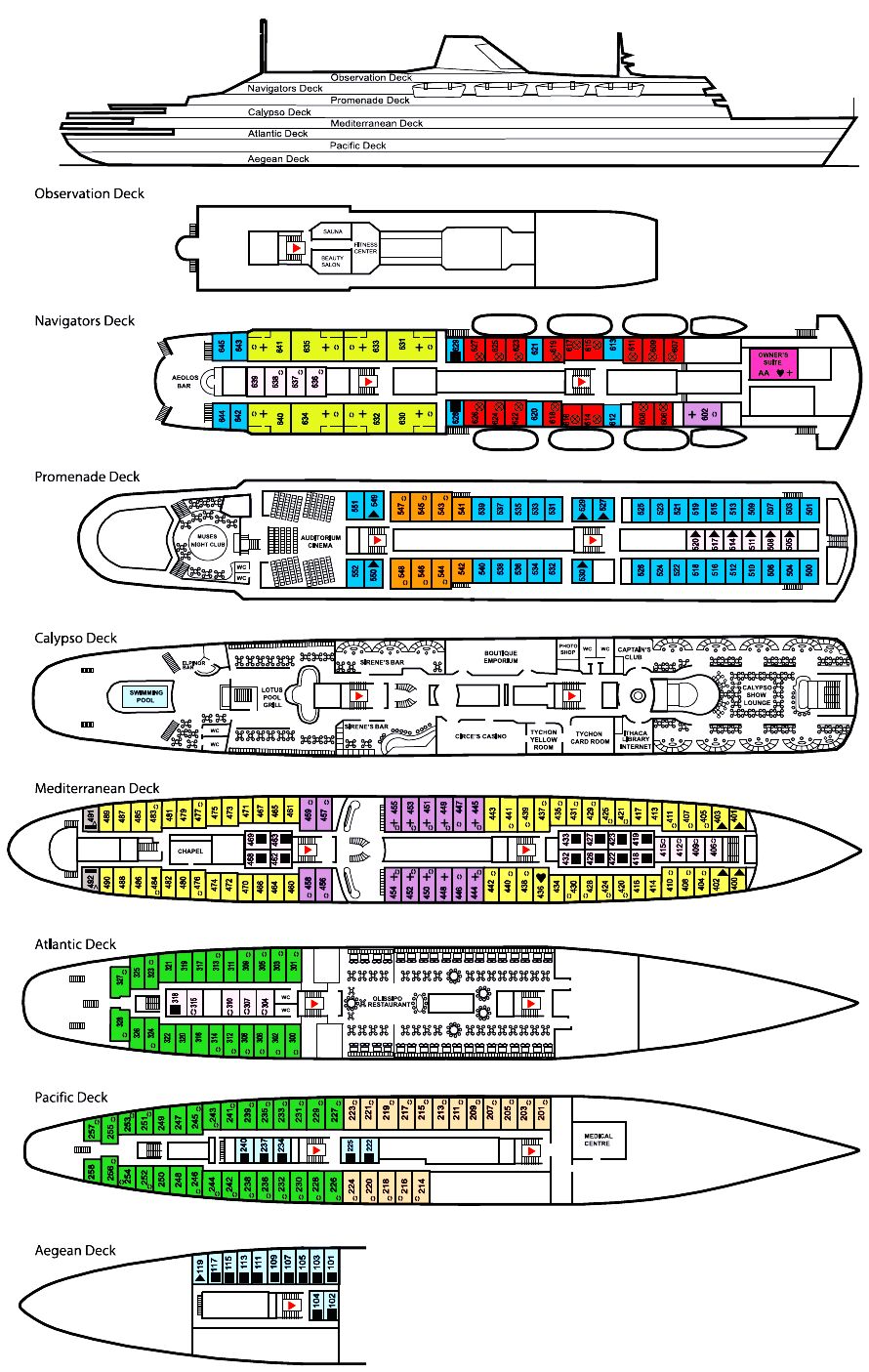 Return to the

MS Stockholm History Page

Also read the Authors …

***********************************

Use the Back button on your browser or Close the Page to return to the previous page
or go to our

INDEX

***********************************

ENTER OUR ssMaritime MAIN INDEX

Featuring over 1,084 Classic Passenger Liners, Passenger-Cargo Liners & Cruise Ships!

Classic Liner enthusiasts visit …

ssMaritime.com & ssMaritime.net

Where the ships of the past make history & the 1914 built MV Doulos Story

Photographs on ssmaritime.com & .net are: 1. By the author. 2. From the author's private collection. 3. As provided by Shipping Companies and their Publicity Companies as well as by private photographers or collectors. Credit is given to all contributors. However, there are some photographs provided without details regarding the photographer concerned., therefore I hereby invite if owners of those images to be so kind and make them-selves known to me, in order that due credit may be given!

This notice covers all pages, although, I have done my best to ensure that all photographs are duly credited and that this notice is displayed on each page, that is, when a page is updated!

ssmaritime is owned/operated and © Copyright by Reuben Goossens - All Rights Reserved