KJCPL / RIL, M.S. Straat Banka & Tjinegara – 1952/51 to 1978 – Deck Plans
Note: iPhones, iPads, Firefox & some other Search Engines may not be suitable
Use Google Chrome for this Web Page to load perfectly!
Click the logo above to reach the ssMaritime FrontPage & "Ships of the Month"
With Reuben Goossens
Maritime Historian, Author, Lecturer & Cruise'n'Ship Reviewer
Please Note: All ssMaritime and other related maritime & cruise sites are 100% non-commercial and privately owned. Be assured that I am NOT associated with any shipping or cruise companies or travel or cruise agencies, etc! Although having been in the passenger shipping industry since 1960, I am now retired but having completed features on well over 1,350 Classic Liners and Cargo-Passengers Ships, I trust these will continue to provide you the classic ship enthusiast the information you are seeking, but above all a great deal of pleasure!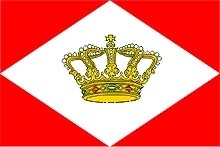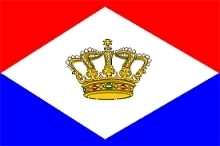 KJCPL / RIL Passenger-Cargo Liners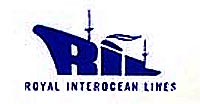 Kon. Java-China-Paketvaart Lijnen. N.V. (KJCPL)
M.S. Straat Banka
& her Sister - M.S. Tjinegara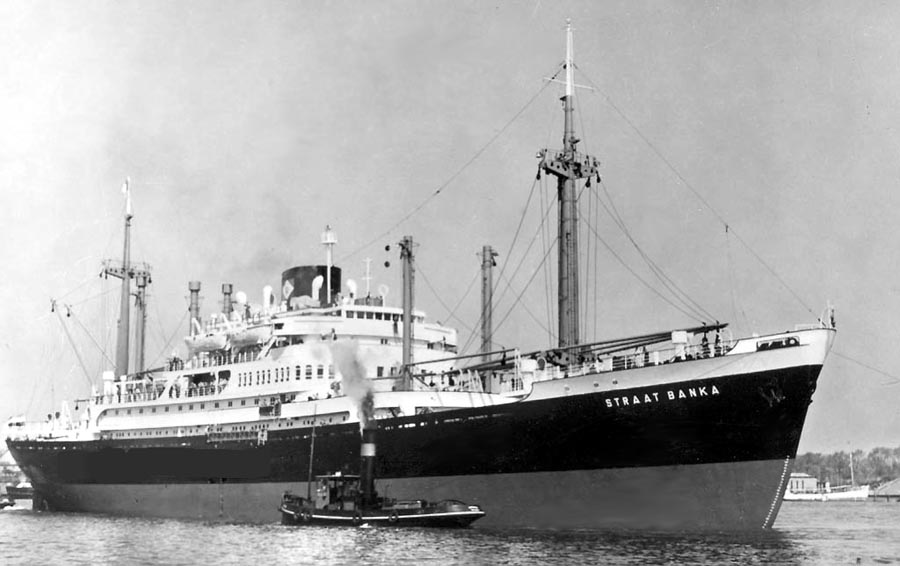 Obviously her holds seem to be empty, thus the M.S. Straat Banka is seen riding high in the water as she slowly glides into port
Photographer unknown – Please see photo notes at bottom of page
M.S. Straat Banka Deck Plans
On this page you will find Straat Banka's deck plans that will show the difference between those of 1952 and after her extensive 1961 refit when she was taken over by Royal Interocean Lines and her new service sailing from India to Australia.
1. 1952 Deck Plans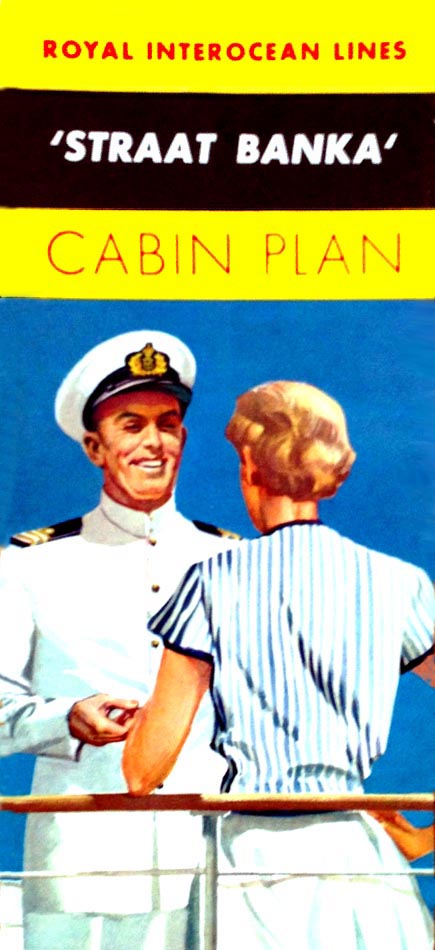 The cover of the 1952 Deck Plan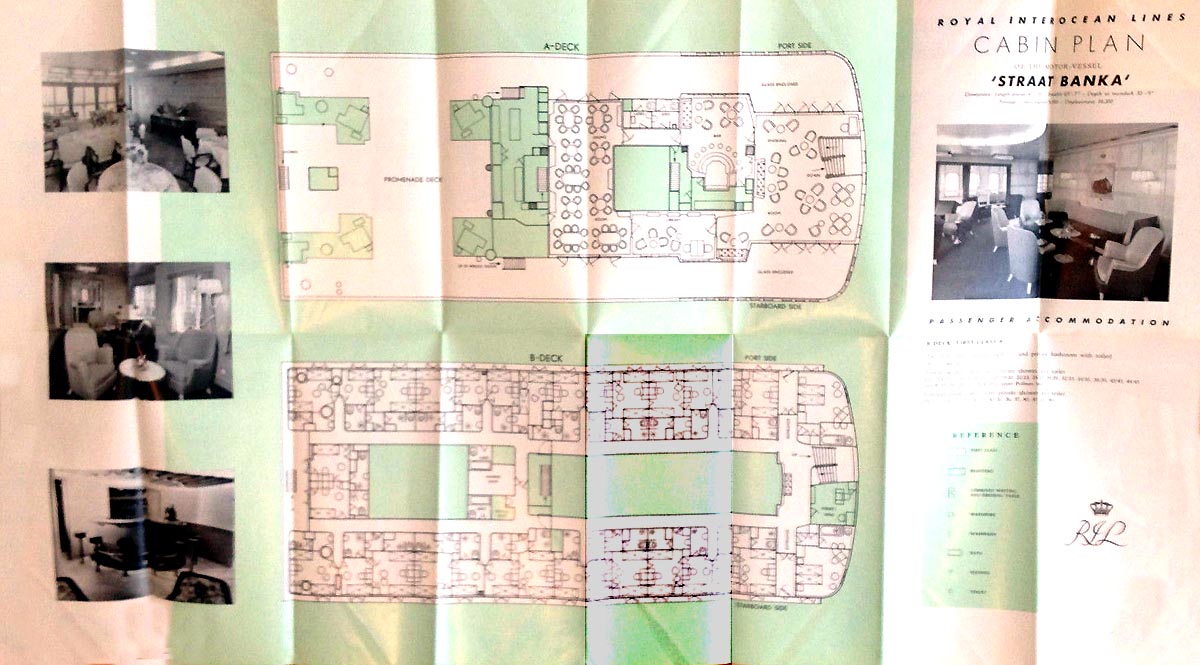 This is the interior of the deck plan from the cover shown above
But there are superior copies shown below!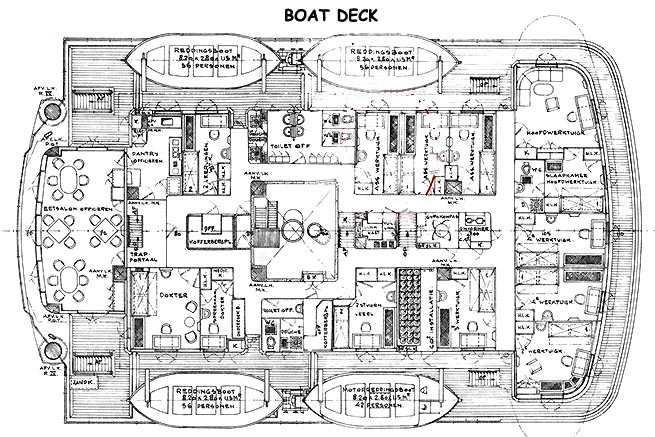 Boat Deck - the interiors and deck space from the aft section of the forward lifeboat was for officers and crew only
whilst the rest of the deck space aft was available for passenger use, it was reached via the stairs located aft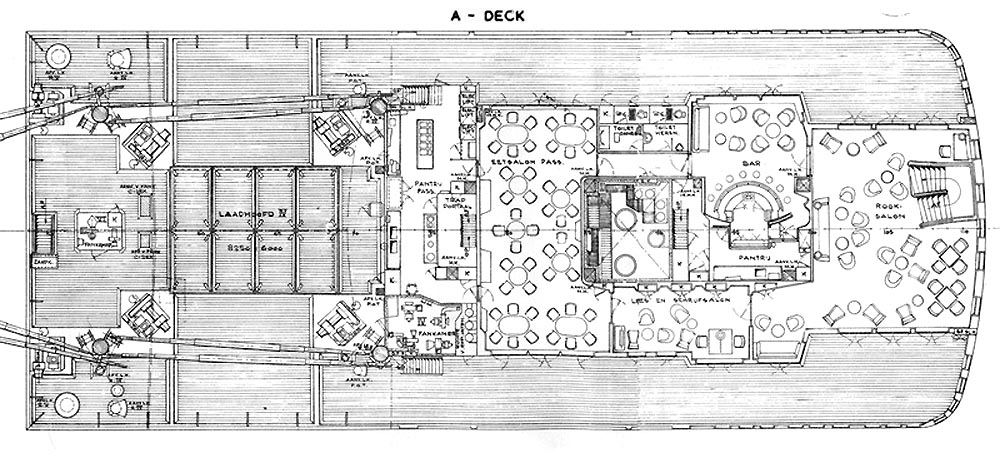 A Deck contained all the Lounges, Dining Room & Galley as well as Promenade Deck and sports deck aft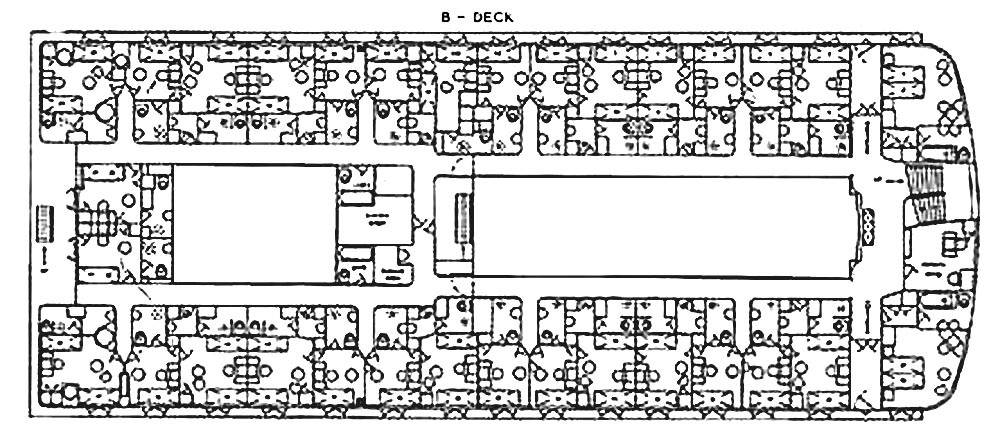 B Deck contained all the Accommodations, Hairdresser and Pursers Office
2. 1961 Deck Plans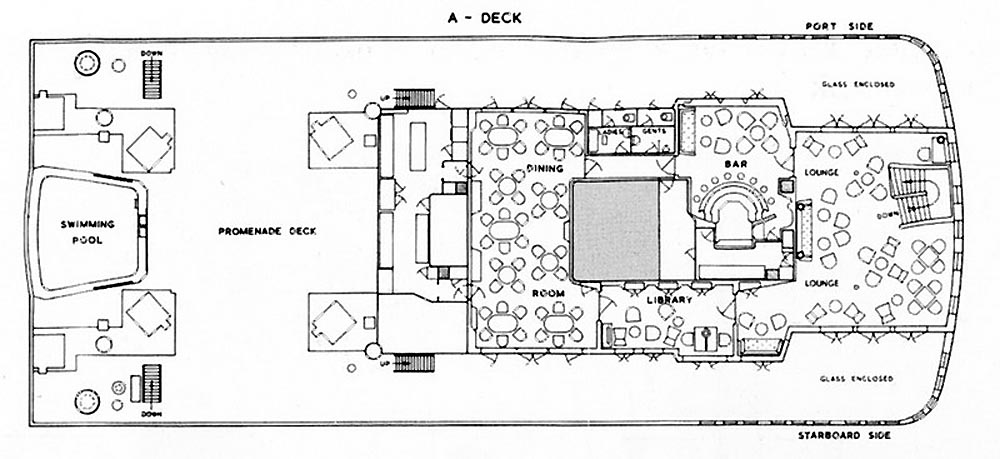 The new A Deck plan revealing the new Swimming Pool aft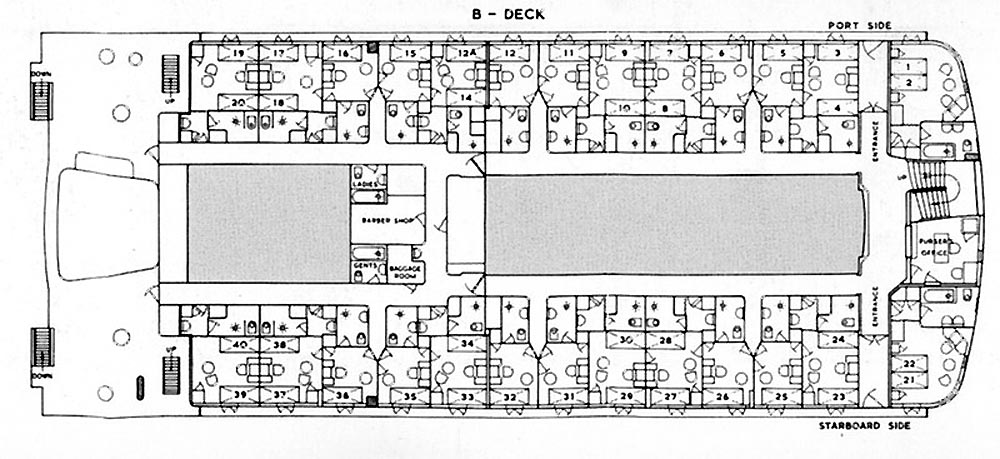 B Deck with its new configuration after her refit
**************************************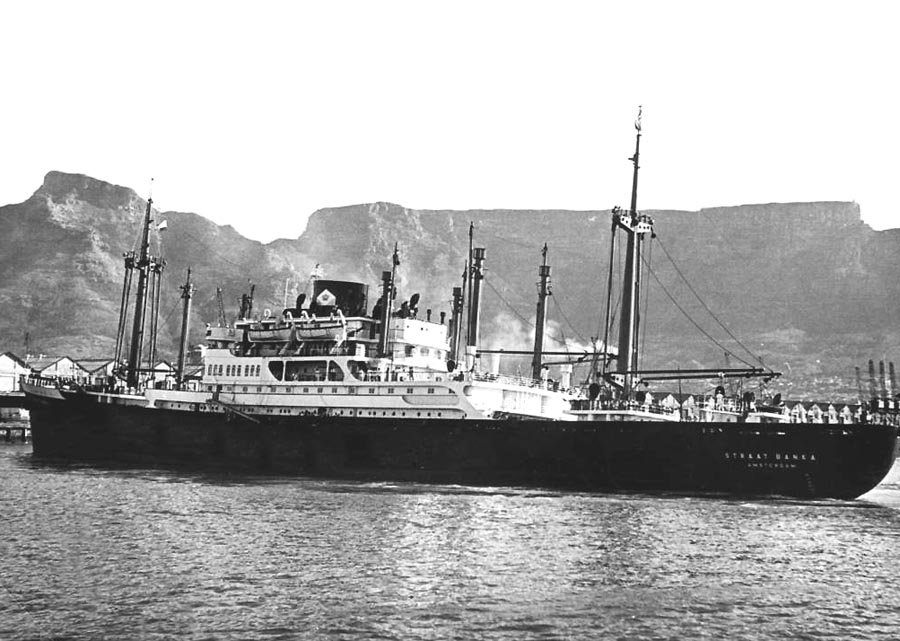 M.S. Straat Banka is seen arriving in Cape Town, South Africa around 1960
Photographer unknown – Please see photo notes at bottom of page
KPM & RIL INDEX:
M.S. Straat Banka … Her history page.
Straat Banka 2 … Her 1952 & 1961 Deck Plans.
Part One … M.S. Boissevain, M.S. Tegelberg & M.S. Ruys; 1937/38 to 1942.
Part Two … Their trooping years and their commercial years - 1942 to 1968.
Part Three … Deck Plan, Brochures & Schedules, and Memorabilia.
M.S. Tjiwangi & Tjiluwah … Royal Interocean Lines' "Elegant White Yachts".
S.S. Nieuw Holland & Nieuw Zeeland ... Two Grand Old Dames of the Sea.
************************
"Blue Water Liners sailing to the distant shores.
I watched them come, I watched them go, and I watched them die."
************************
Return to the ssMaritime MAIN INDEX
ssMaritime.com & ssMaritime.net
Where you will discover over 1,350 Classic Liners & the 1914 built MV Doulos Story
The Author has been in Passenger Shipping & the Cruise Industry for over 60 years!
Photographs on ssmaritime and associate pages are by the author or from the author's private collection. In addition there are some images that have been provided by Shipping Companies and private photographers or collectors. Credit is given to all contributors. However, there are some photographs provided to me without details regarding the photographer/owner concerned. I hereby invite if owners of these images would be so kind to make them-selves known to me (my email address may only be found on www.ssmaritime.com), in order that due credit may be given.
This notice covers all pages, although, and I have done my best to ensure that all photographs are duly credited and that this notice is displaced on each page, that is, when a page is updated!
ssMaritime is owned & © Copyright by Reuben Goossens - All Rights Reserved