Please Note: Firefox and some other search engines are not suitable – Use "Internet Explorer" for this page to load perfectly!

Click the logo above to reach the ssMaritime FrontPage for News Updates & "Ship of the Month"
With Reuben Goossens
Maritime Historian, Cruise'n'Ship Reviewer & Author
TSMV Wanganella
Page Two
Photo Album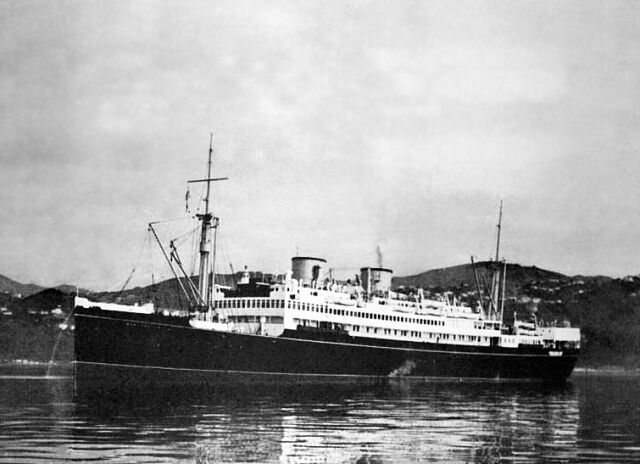 TSMV Wanganella seen in Wellington New Zealand in, I am told, 1960
Photographer and source unknown – *Please see photo notes at bottom of page
This page contains a series of fine photographs that have been provided to me by Mr. Neil Higgins and I greatly appreciate his input to this feature, as you will find other mentions of his name on pages one and three. Below are four photographs of the TSMV Wanganella departing Sydney and heading slowly under the Sydney Harbour Bridge, then several taken at sea from her decks. The next eight are in colour and were taken in 1960 and these commence in Auckland for her return voyage to Sydney, when Neil experience the famed Tasman Sea storms for a day or so and he captured this on camera. Neil also provided a Dinner menu dated February 28, 1960. Unfortunately, I could not obtain a better sized image, but I have made it as clear as possible. I am sure for all who has sailed on the Tasman and on this superb ship you will have memories flooding back.
Please Note: all Photographs and images below were taken and provided to ssMaritime by Mr. Neil Higgins.
Part One: Sydney to Auckland – February 1960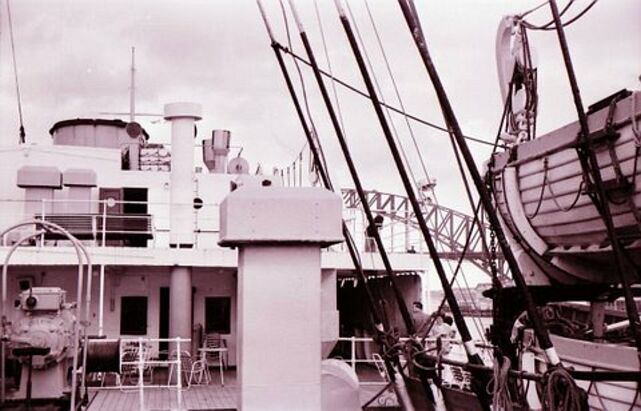 We commence with a series of photographs that Neil took from the First Class aft deck looking forward, as the Wanganella slowly approached the Sydney Harbour Bridge on her out of the harbour bound for Sydney Heads and the Tasman Sea. These are followed by two photos out on deck, including one when there was quite a swell and she ship swerved to starboard. Part One finishes with a menu from this voyage.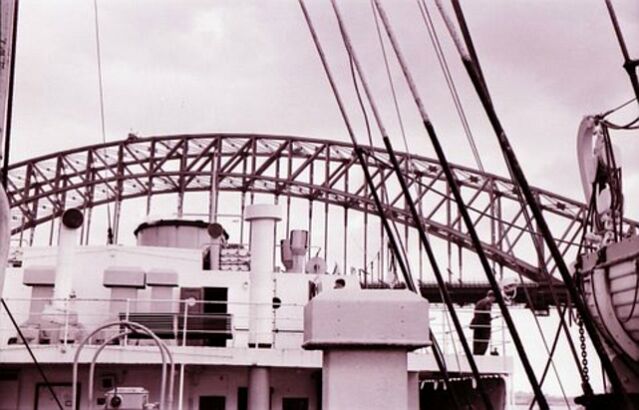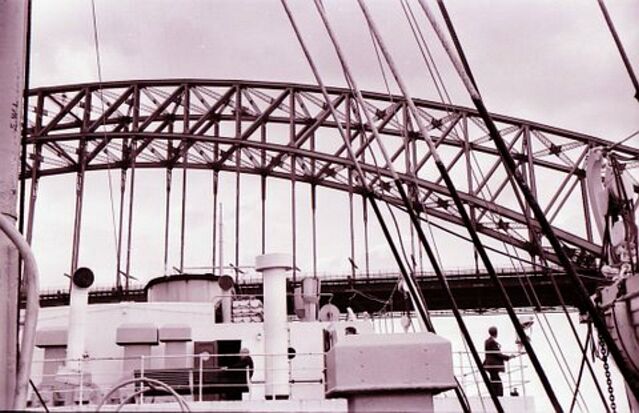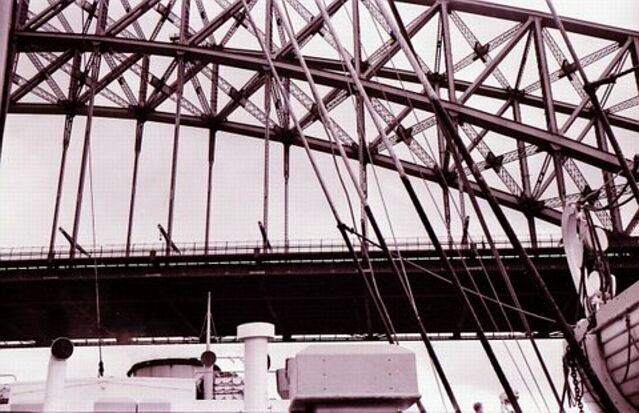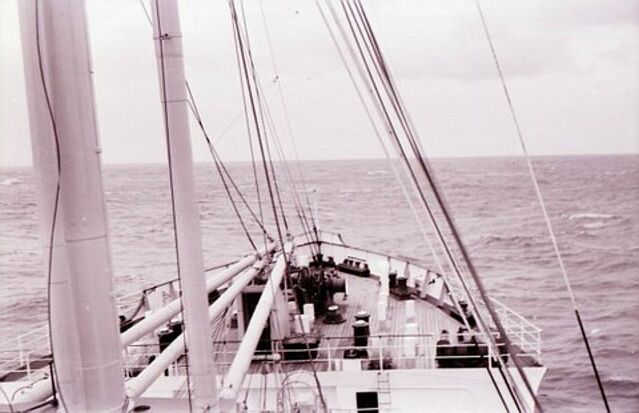 Above and below: As you can see there was quite a swell on this day!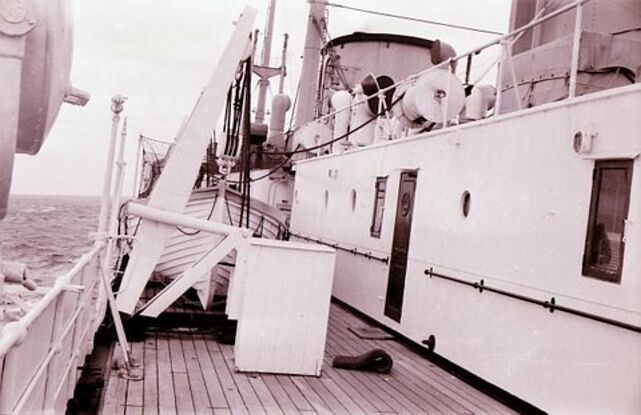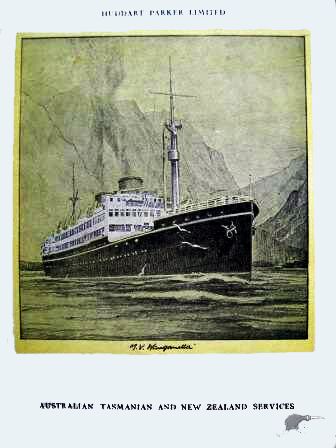 A typical Wanganella Menu cover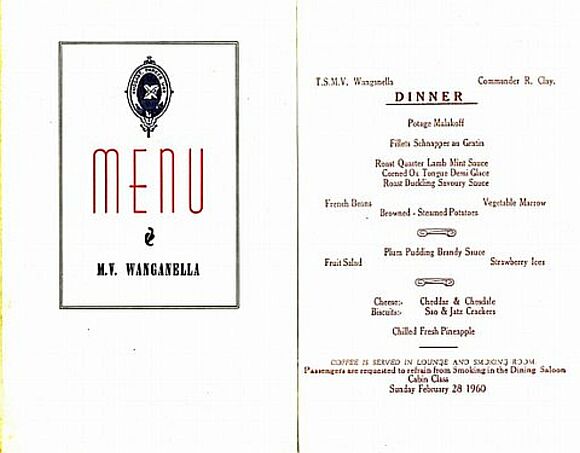 That is a fine meal indeed!
Part Two: Auckland to Sydney – November 1960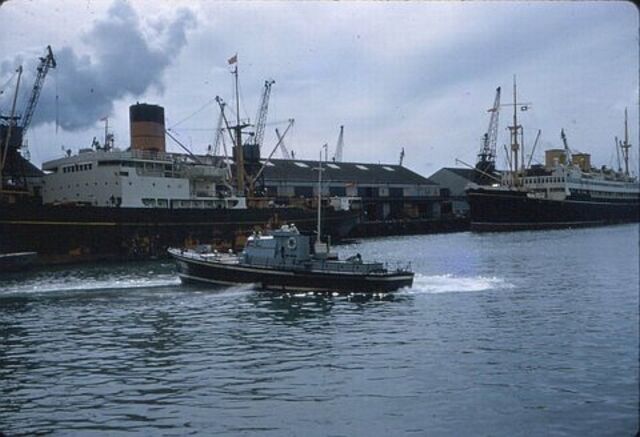 This is a photograph was taken of the Wanganella in Auckland we also see the Auckland Customs departing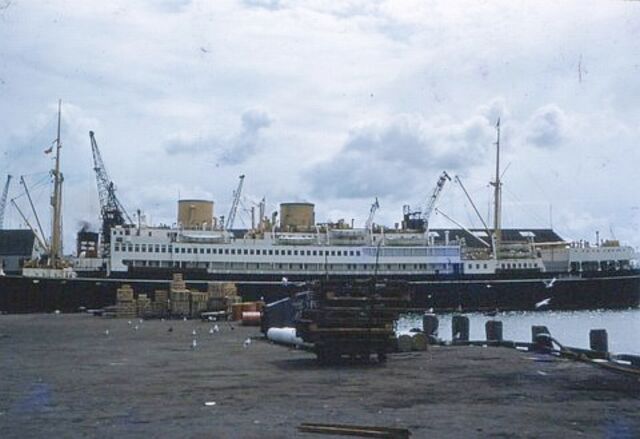 Side on view of the Wanganella, could not get the whole ship in from the wharf, but did get most of her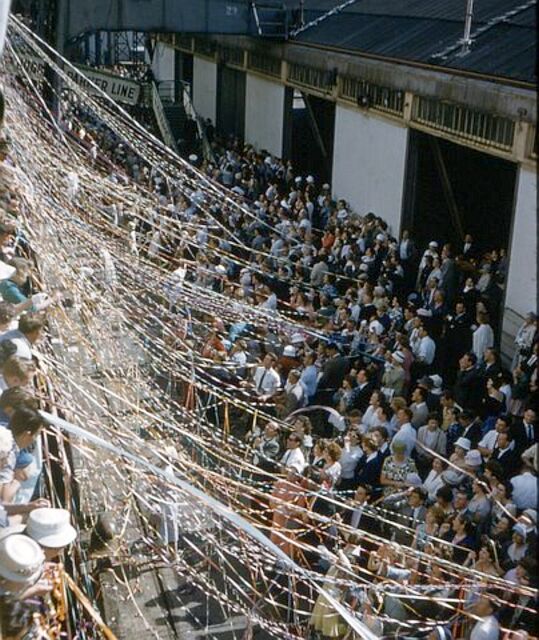 We departed on November 11, 1960, and departures like this – Where have they gone?
They are but a memory!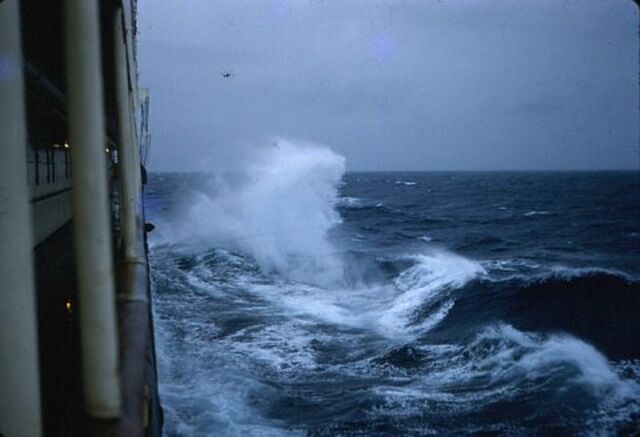 It looks like that there could be some stormy seas ahead of us!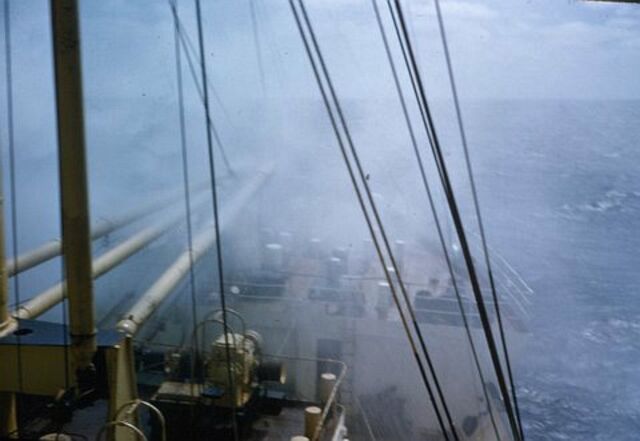 Above and below

: The stormy seas of the Tasman Sea arrived with a vengeance and it is showing its wild side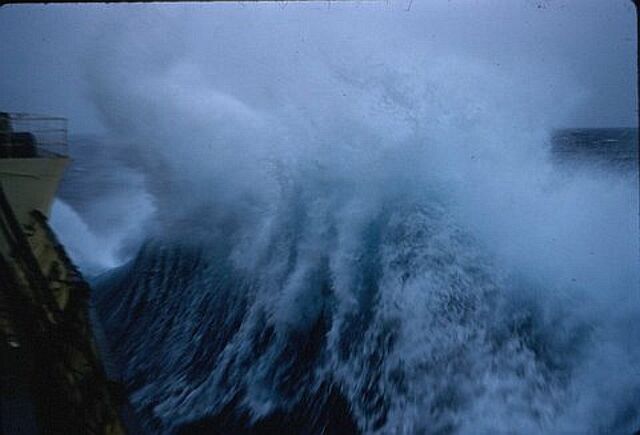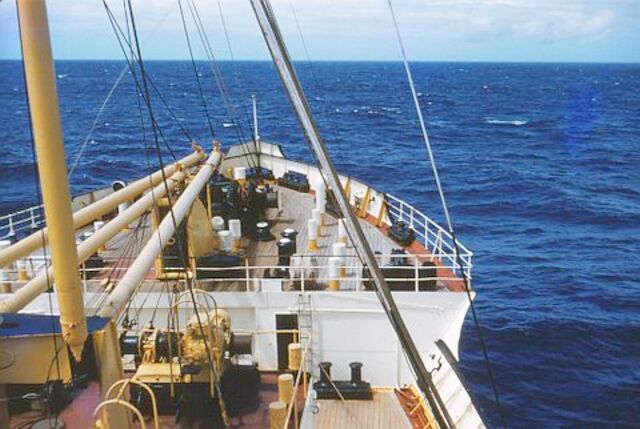 Sunny and calm seas has returned for a delightful final days at sea
**************************************************
THANK YOU: Once again, I wish to thank Mr. Neil Higgins for his excellent photographs, but also Mr Stanley Evans for providing other images that originally came from a variety of sources, but has been credited to their original source. Also both have been of great assistance in making these pages what they are! Reuben Goossens.
TSMV Wanganella INDEX:
Page One - Ships History Page
Page Two - Photo Page
Page Three - Deck Plan & Brochure
Also visit the … TSS Awatea & TSS Monowai of the Union Steam Ship Co, Ltd of New Zealand.
************************************
Use the Back button on your browser or Close the Page to return to the previous page
or go to our
INDEX
Who is the Author of ssMaritime?
Commenced in the passenger Shipping Industry in May 1960
ssMaritime.com & ssMaritime.net
Where the ships of the past make history & the 1914 built MV Doulos Story
Also visit my …
"Save The Classic Liners Campaign
Photographs on ssmaritime and associate pages are by the author or from the author's private collection. In addition there are some images that have been provided by Shipping Companies and private photographers, collectors as well as by supporters. Thus, although credit is always given to all contributors, but there will be some photographs that have been provided to me without details regarding the photographer/owner concerned. I hereby invite if owners of these images would be so kind to make them-selves known to me (my email address may be found on www.ssmaritime.com only), in order that due credit may be given.
This notice covers all pages, although, and I have done my best to ensure that all photographs are duly credited and that this notice is displaced on each page, that is, when a page is updated!
ssMaritime is owned and © Copyright Reuben Goossens - All Rights Reserved