S.S. Eugenio C & Big Red Boat II
Please Note: Firefox & some other search engines may not suitable
Please use Google Chrome for this page to load perfectly!

Click the logo above to reach the ssMaritime FrontPage for News Updates & "Ship of the Month"
With Reuben Goossens
Maritime Historian, Cruise'n'Ship Reviewer & Author
Please Note: All ssMaritime and other related maritime/cruise sites are 100% non-commercial and privately owned. Be assured that I am NOT associated with any shipping or cruise companies or any travel/cruise agencies or any other organisations! Although the author has been in the passenger shipping industry since 1960, although is now retired but having written on well over 700 Classic Liners, humble Migrant Liners and Cargo-Passengers Ships I trust these will continue to provide classic ship enthusiasts the information they are seeking, but above all a great deal of pleasure!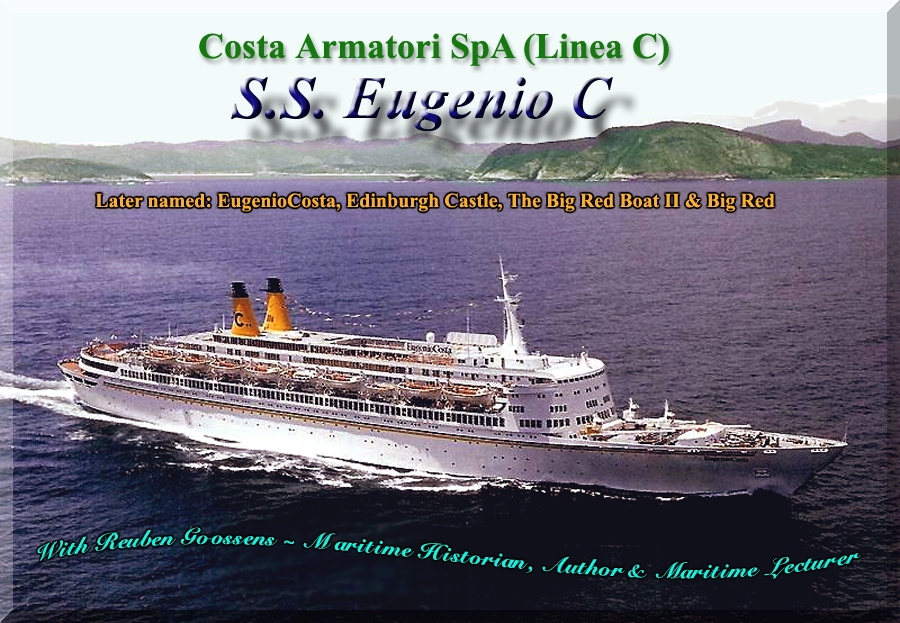 Photographs on these pages are from the author's private collection, unless otherwise stated
Photo Album
A selection of Photographs & Post Cards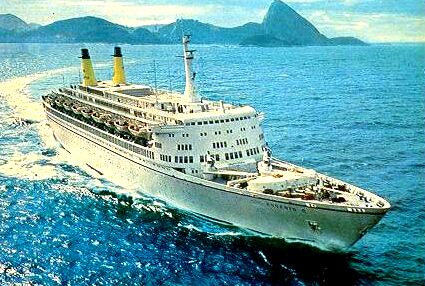 Linea C postcard of Eugenio C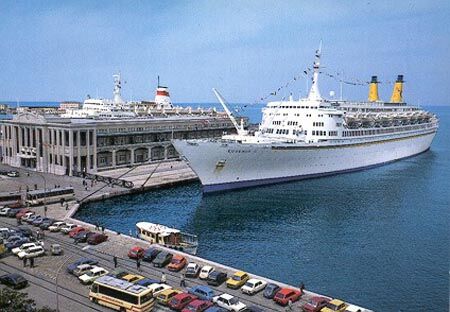 Linea C postcard of EugenioCosta. The Cogedar Liner SS Flavia is seen behind her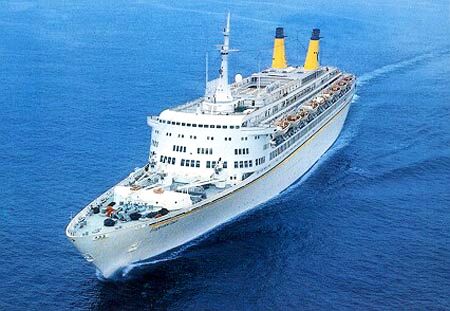 An aerial view of this fine ship
The following two photo's were kindly provided by Mr. Federico Di Girolamo - Argentina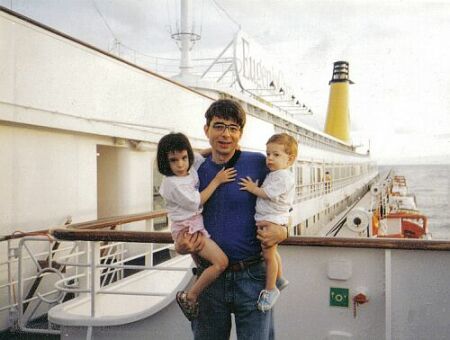 Mr. Federico Di Girolamo seen with his children, whilst travelling from Genoa to Buenos Aires
Photo taken 11 March, 1995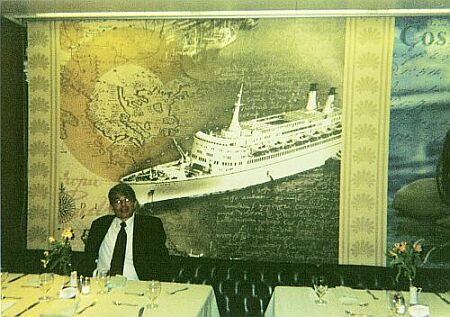 Mr. Federico Di Girolamo is seated in front of a tapestry featuring the Eugenio C
onboard Costa Romantica in the Boticchelli Restaurant
Photograph taken on 15 February, 2006
SS Edinburgh Castle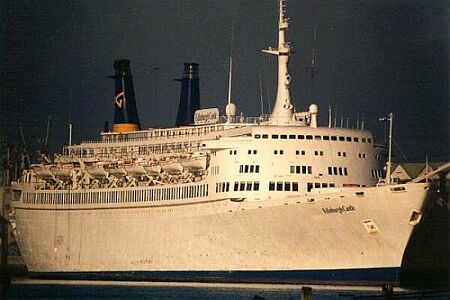 Above and below, two fine images of the Edinburgh Castle

SS Big Red Boat II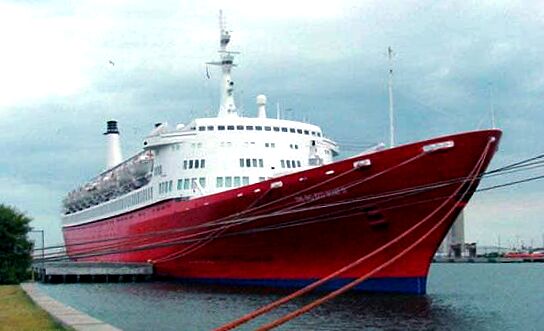 The Big Red Boat II

2

. The following set of photographs was taken during her lay-up in Freeport and was provided to the author by MTC (Marine Transportation Consultants) Ship Brokers.

A series of photographs taken during her lay-up in Freeport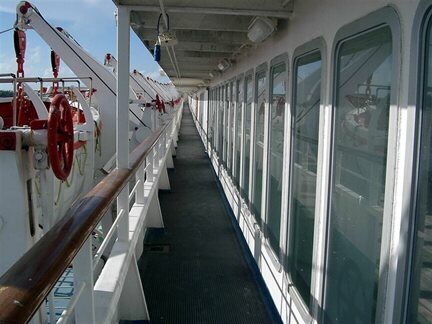 Boat Deck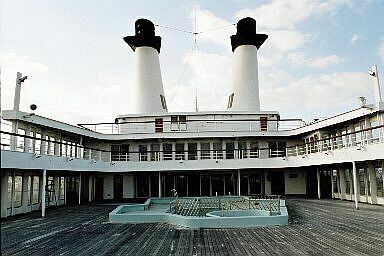 Lido deck and Pool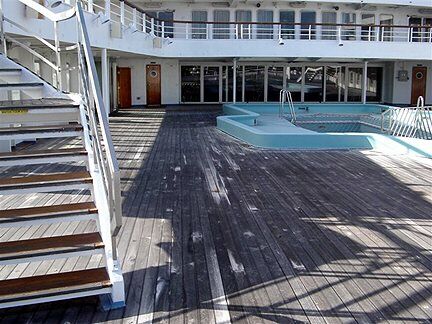 Pool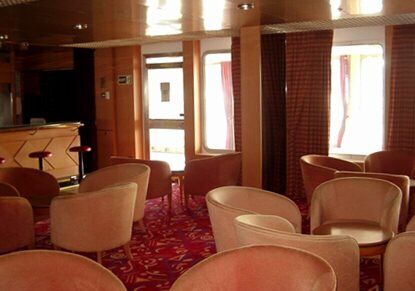 Lounge Bar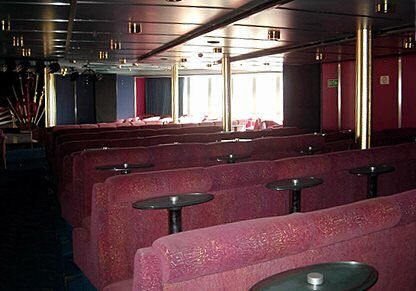 Showroom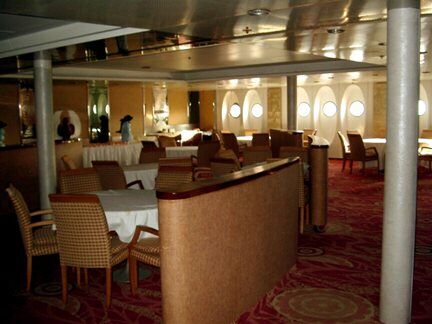 Dining Room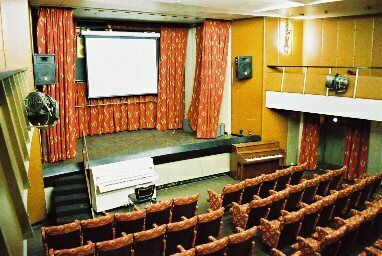 Cinema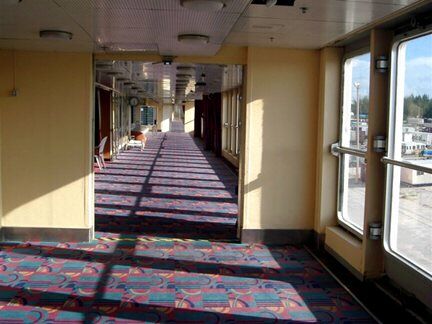 Promenade Deck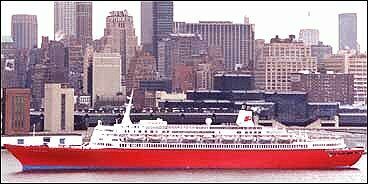 The Big Red Boat II arrives in New York City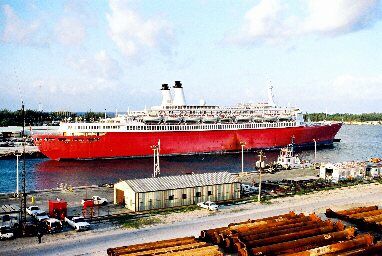 She became a sad sight as she was badly neglected whilst laid up in Freeport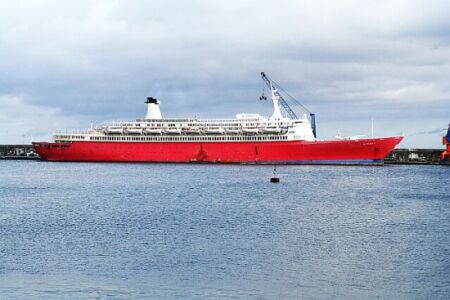 SS The Big Red bunkering in the Azores on April 15
(Photo © 2005 www.shipinfo.org.uk)
SS Big Red ex Big Red Boat II, Edinburgh Castle, Eugenio Costa, Eugenio C, arrived at Alang on Sunday 5 June to be broken up.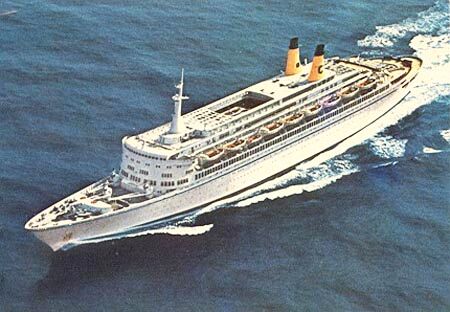 This is the way we would like to remember her,

as a glamorous white Italian liner, the magnificent SS Eugenio C

SS Eugino C - Big Red Boat II – INDEX:

Page One …        The SS Eugenio C history.

Page Two …       Photo Album.

Page Three …     Big Red Boat II – Photo album - laid up in Freeport by Klaas Krijnen.

Page One …        The S.S. Frederico C of 1958.

********************

"Blue Water Liners sailing to the distant shores.
I watched them come, I watched them go and I watched them die."

****************************

Visit our ssMaritime Main INDEX

Featuring over 1,358 Classic Passenger Liners, Passenger-Cargo Liners & Classic Cruise Ships

ssMaritime.com & ssMaritime.net

Where the ships of the past make history & the 1914 built MV Doulos Story

Please Note: ssmaritime and associated sites are 100% non-commercial and the author does not seek funding or favours and never have and never will.

Photographs on ssmaritime and associate pages are either by the author or from the author's private collection. In addition there are some images and photographs that have been provided by Shipping Companies or private photographers or collectors. Credit is given to all contributors, however, there are some photographs provided to me without details regarding the photographer or owner concerned.

ssMaritime is owned & © Copyright by Reuben Goossens - All Rights Reserved