Building the SS Oriana, - Launching & Fitting-out of the Liner!
Please Note: Firefox and some other search engines may not suitable
Please use Google Chrome for this page to load perfectly!

Click the logo above to reach the ssMaritime FrontPage for News Updates
With Reuben Goossens
Maritime Historian, Cruise'n'Ship Reviewer, Author & Lecturer
Please Note: All ssmaritime and my other related ssmaritime sites are 100% non-commercial and privately owned sites. Be assured that I am NOT associated with any cruise or shipping companies or travel/cruise agencies or any other organisations! The author has been in the passenger shipping industry since May 1960 and is now semi-retired, but continues to write article on classic liners and cruise ships in order to better to inform cruise and ship enthusiasts for their pleasure!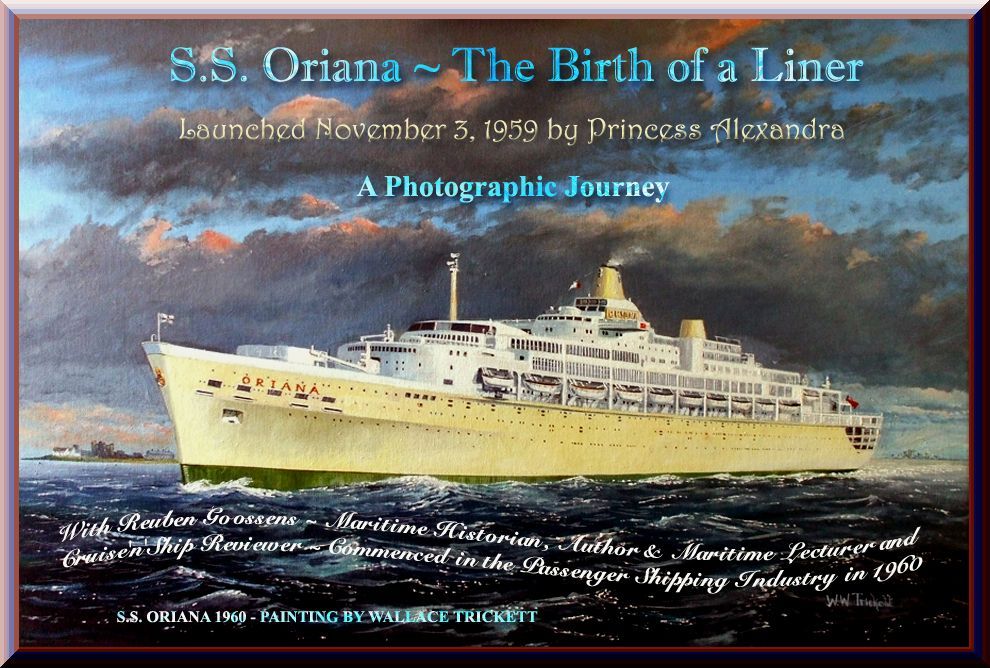 Page Two
Building SS Oriana
Updated August 2018
Part One: Launching SS Oriana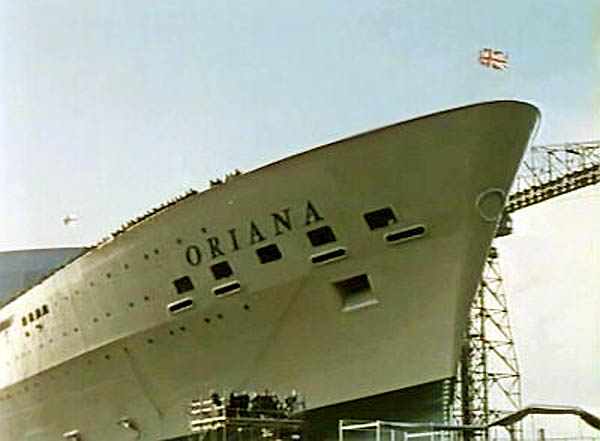 Above and below: SS Oriana's hull looking pristine in her corn colours. She is ready for launching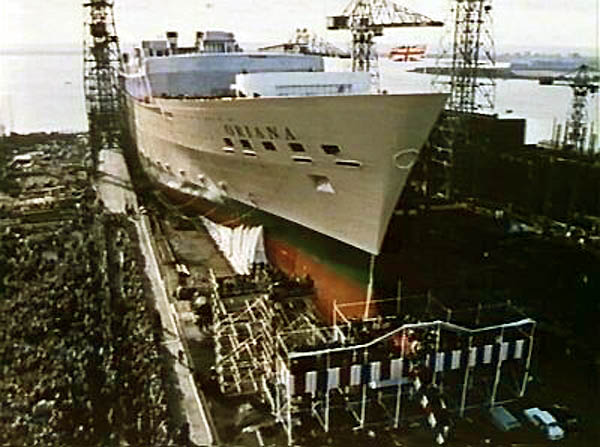 On November 3, 1959, Princess Alexandra officiated at her launching of the Orient Line, and named the super liner "Oriana". Countless of thousands attended the launch, including the proud men who worked so tirelessly on her.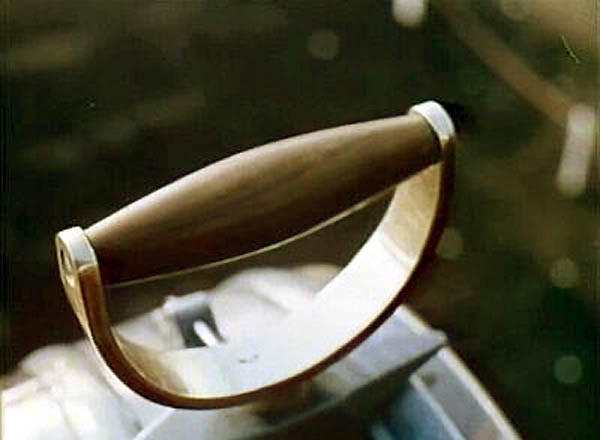 This telegraph style handle was used to launch Oriana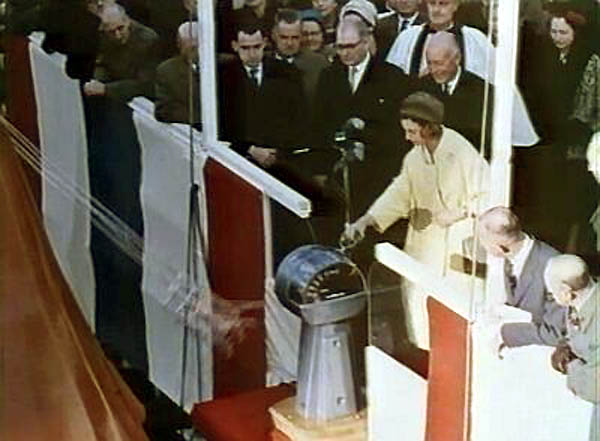 "… Bless who sail in her"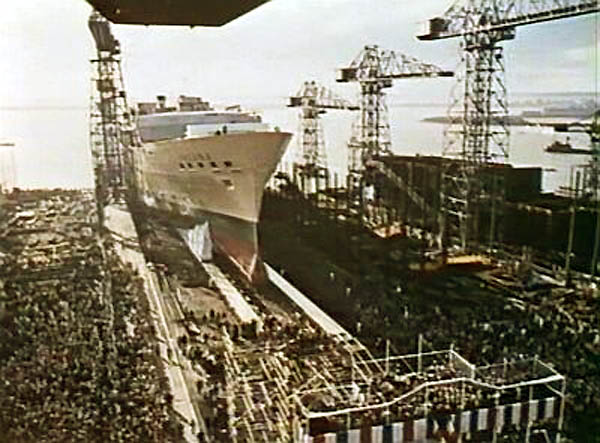 'Drag chains' help Oriana down the slipway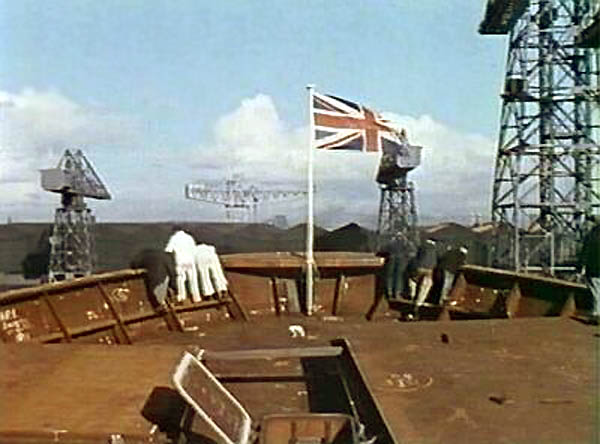 Workers on the bow as Oriana enters the water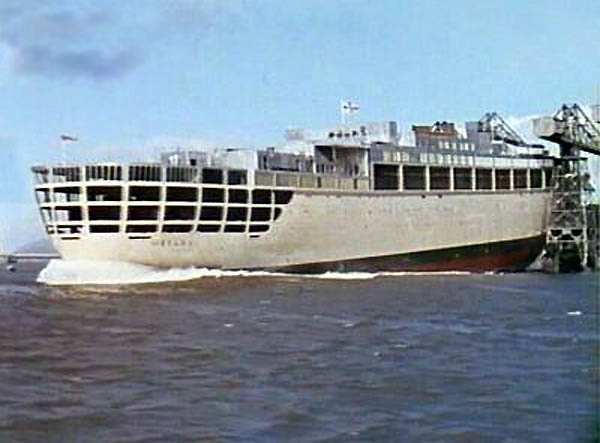 Oriana's superb stern finally meets the water at last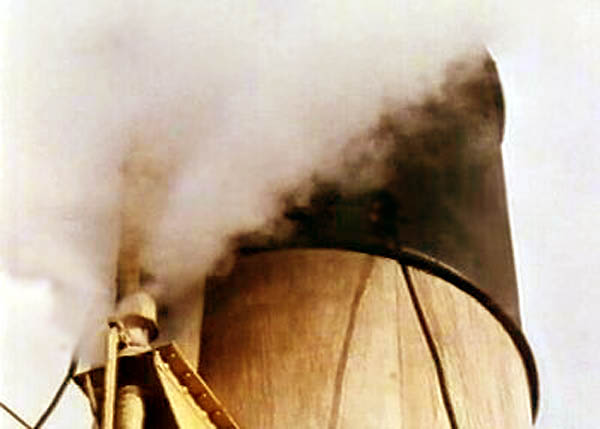 All ships in the harbour welcomed Oriana to the water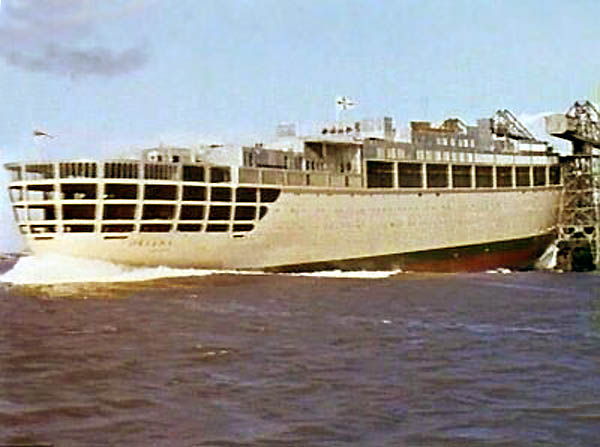 She continues down and soon will be fully afloat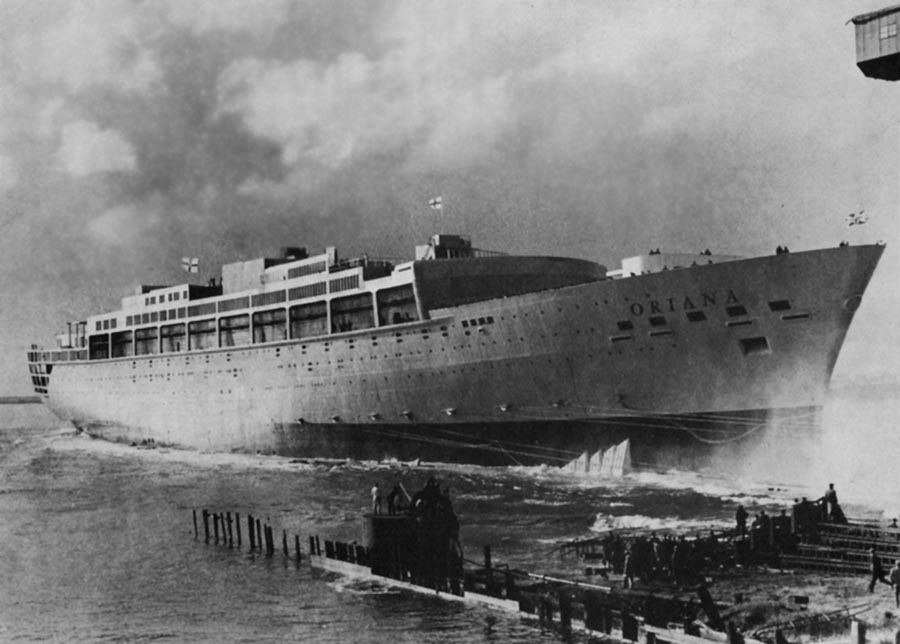 Here is a special photograph as we can see the drag chains beginning to
do their job in slowing her down the slipway!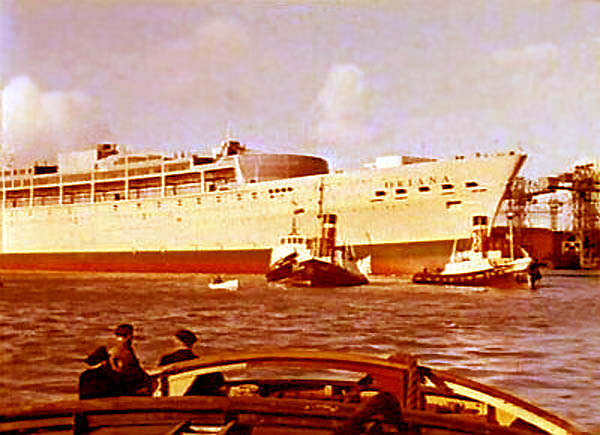 Tugs make ready to tow the unfinished Oriana to her fitting out berth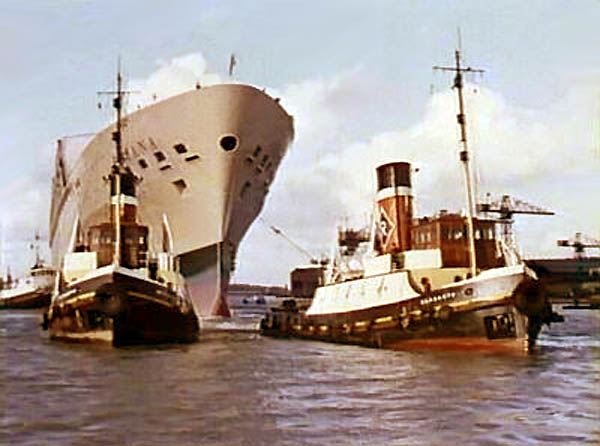 A magnificent sight as we see Oriana grand bow sitting so high out of the water, whilst she is under tow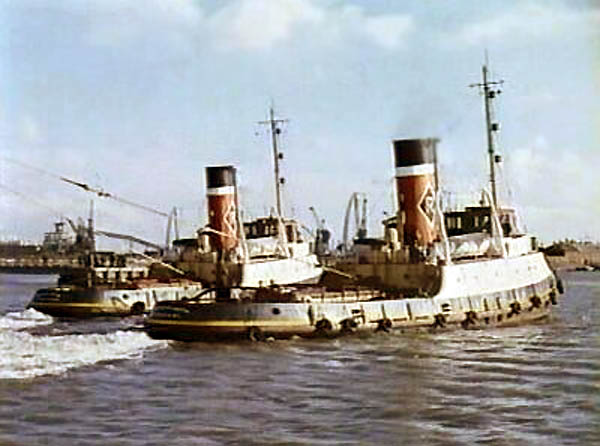 Two of her tugs taking her to the fit-out berth
***************************************************
Part Two: Fitting out the SS Oriana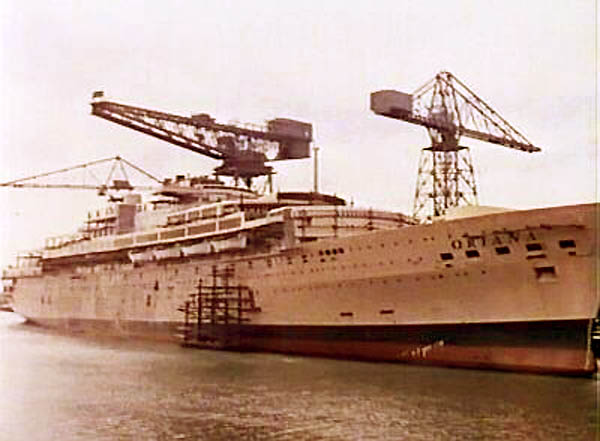 Here she is at her fit-out berth with work going on, even on this wet and dull day!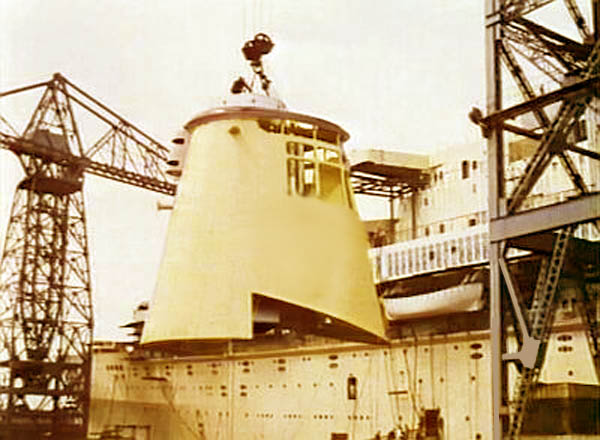 Finally her funnel is slowly being lifted into place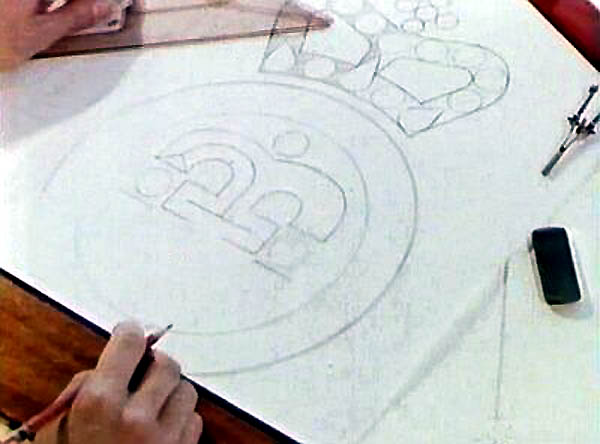 Oriana's bow emblem being designed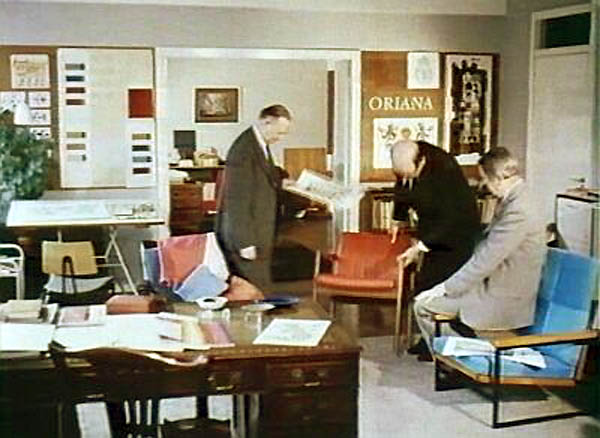 Interior decorators are seen testing the strength of chairs that were chosen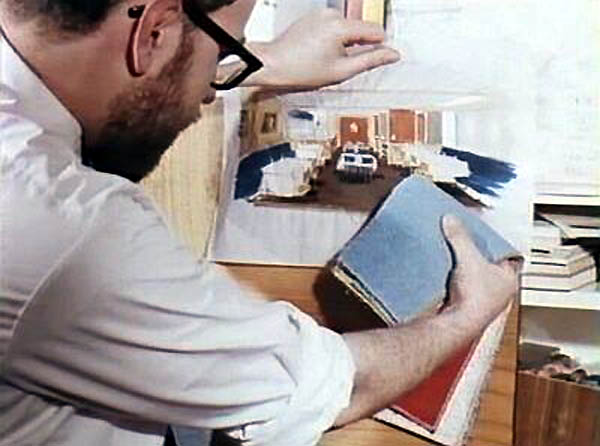 Matching up the colour scheme for the First Class restaurant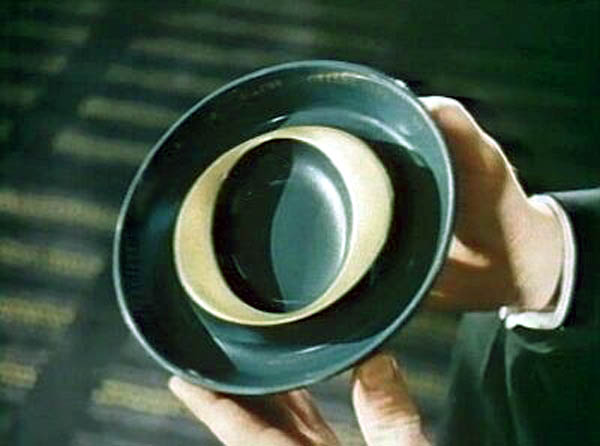 An exclusive ashtray that was designed for Oriana, which, obviously became a rather popular souvenir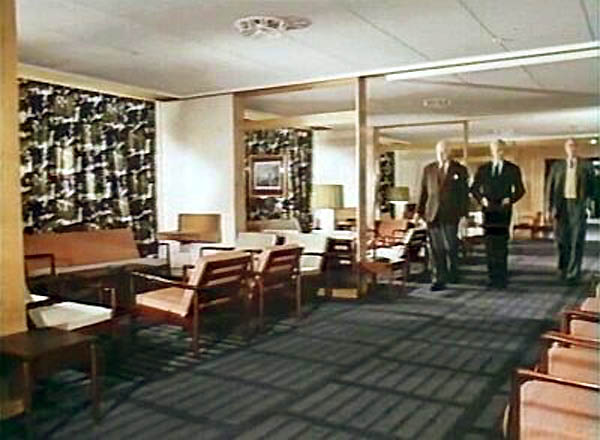 Orient Line and Vickers Armstrong executives inspect the ships lounges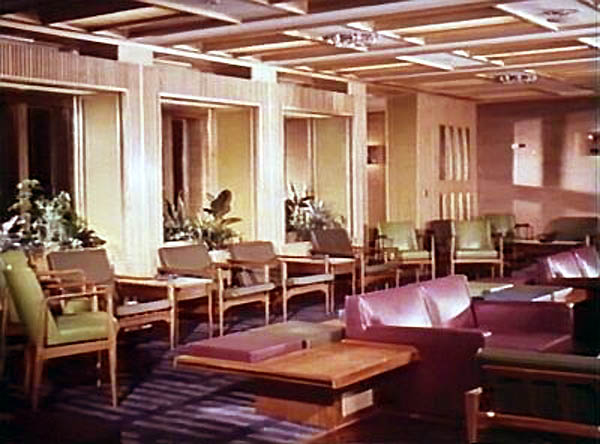 She featured soft timber tones, with pastel colours and deep carpets, with rich colours

In addition there was a great deal of modern art spread around the ship as you will see below!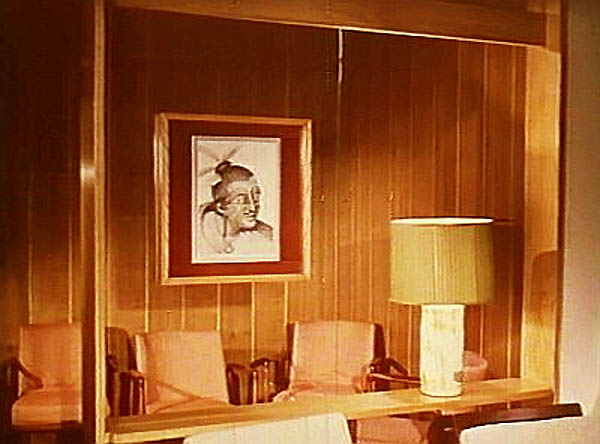 Above and below: Modern art, as used throughout the Oriana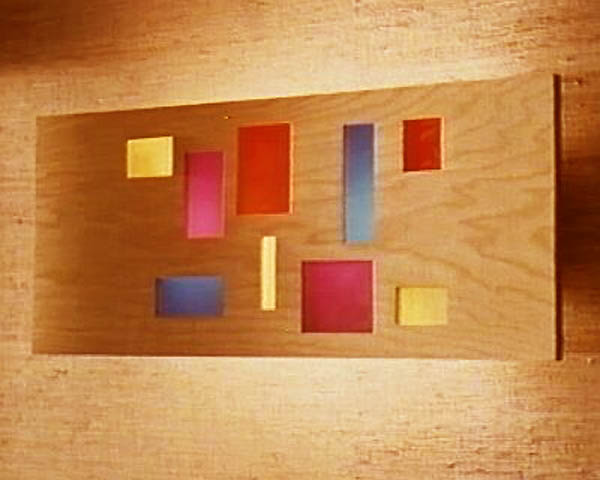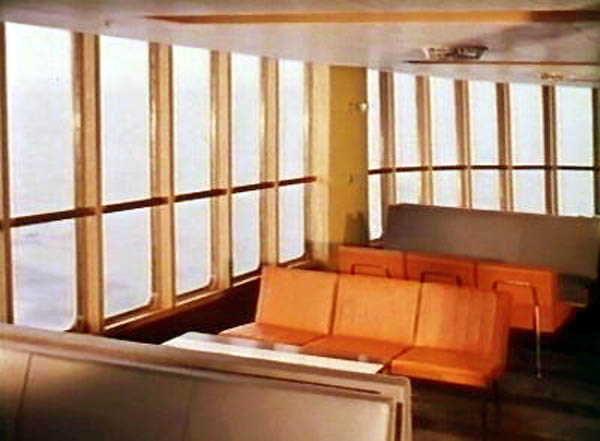 Tourist Class Stern Gallery

Above: Although the Tourist Class Stern Gallery was furnished in a simple style, it became one of the most popular lounges on the ship, especially when she later became a one-class ship. However, vibration was always a problem. The Photo above does this venue no justice at all, for it was a delightful room!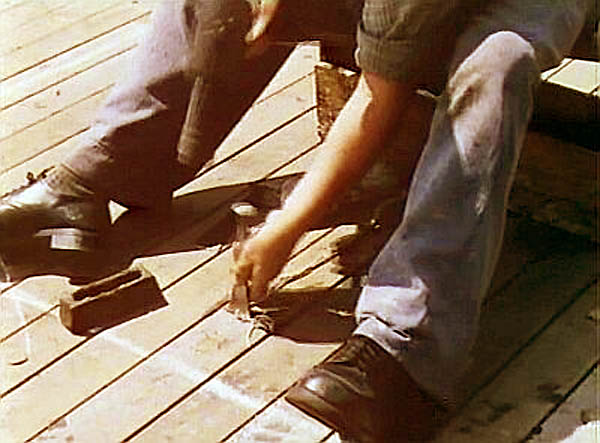 Corking is one of the important tasks as her teak deck are finished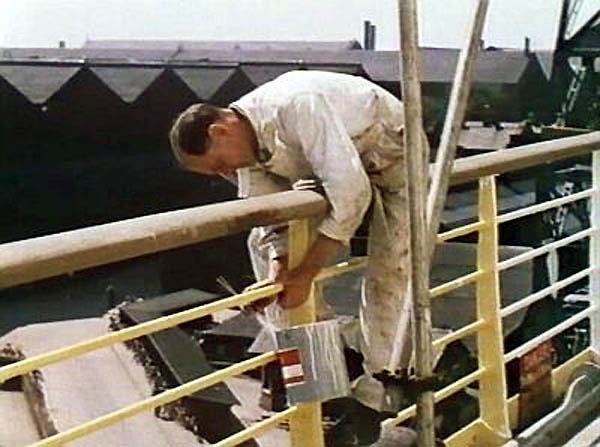 Final touches to make Oriana ready for her sea trials

Go to Page Three – "Sea trials and Oriana's maiden voyage"

***********************************

SS Oriana - Main Index

:

PART ONE …

Designing & Building the Oriana - ONLY available to ssmaritime.com:

Images from the naval architect & designer of the SS Oriana:

Page 1:                      The building of SS Oriana

Page 2:                      The launching and fitting out of SS Oriana

Page 3:                      Sea trials and Oriana's maiden voyage

Page 4:                      Deck Plan, Rare Photographs and other Images

Page 5:                      Countless Specifications & Oriana Facts (NEW)

PART TWO …            

Oriana's General History Pages:

Page 1:                      History and Images of the Oriana

Page 2:                      Oriana Postcards issued in 1960

Page 3:                      Oriana Photo Album - Page 1

Page 4:                      Oriana Photo Album - Page 2

Page 5:                      Oriana "Lady of the Sea" by Neil Whitmore

Page 6:                      The Paul Oliver & Colin Pursehouse Collection

Page 6b:                    Paul Oliver Story

Page 7:                      Dalian - See the sad photographs of SS Oriana damaged during a storm

Page 7b:                    Oriana at Zhangiagang shipyard in China - Taken 29 July & 9 September 2005, the demolition of a liner

***********************************

This is recommended reading!

"Orient Line – A Fleet History"

Is available for £23.50 plus p&p from "Ships in Focus"

email: sales@shipsinfocus.co.uk

***********************************

Also Visit our Features on the following Orient Lines/P&O Ships

Orient Lines: RMS Orcades – SS Oronsay - SS Oriana - RMS Orion

P&O: RMS Strathaird - SS Iberia - SS Canberra

********************************

Use the Back button on your browser or Close the Page to return to the previous page
or go to our INDEX

ssMaritime.com & ssMaritime.net

Where you will discover over 1,358 Classic Liners & the 1914 built MV Doulos Feature

                                 

Photographs on ssmaritime.com, & .net and associate sites are: 1. By the author. 2. From the author's private collection. 3. Or as provided by Shipping Companies and their Publicity Companies as well as by private photographers or collectors. Credit is given to all contributors whenever possible.

ssMaritime is owned and © Copyright - Reuben Goossens - All Rights Reserved