Please Note: Firefox and some other search engines are not suitable – Use "Internet Explorer" for this page to load perfectly!
Click the logo above to reach the ssMaritime FrontPage for News Updates & "Ship of the Month"
With Reuben Goossens
Maritime Historian, Cruise'n'Ship Reviewer, Author & Maritime Lecturer
Maritime
Art Collection by
Sjouke Jan Veldhuis
(1918 – 1997)
Introduction
The Veldhuis Collection is presented by Mr Harm Brink of the Dutch Cruise Site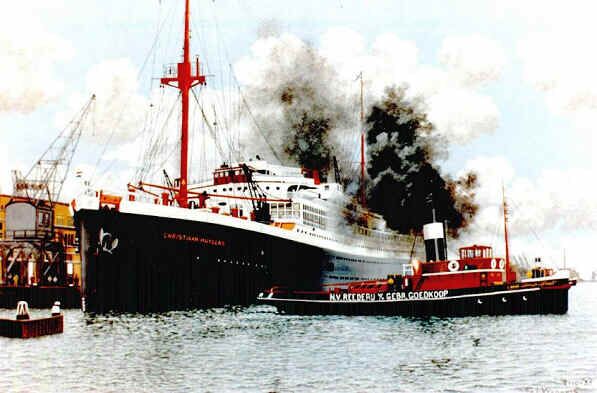 Cristiaan Huygens
Mr. Sjouke Jan Veldhuis was born in 1918 in the Netherlands. Living during the days of the great ocean liners, Mr Veldhuis acquired a passion for shipping. Whenever possible, he would visit ships, which were in port. Over the years, he assembled a huge collection of memorabilia, and photographs of many ships.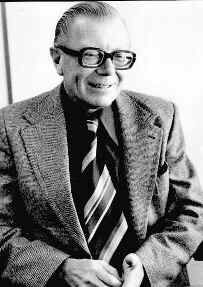 The late Mr. Sjouke Jan Veldhuis 1918 – 1997
Being a man with an incredible talent, during the late 30s and early 40s, he painted many ocean liners and various smaller ships. Interestingly, he decided not to paint them in the traditional manner of the day, rather in a photographic way, taking great pains to make every detail exact.
Mr Veldhuis made many friends over the years, especially among those who shared his love for ships. Mr. Harm Brink, who has a passion for ships, met Mr. Veldhuis in 1953 and over the years he kept in close contact with Mr. Veldhuis until the passing on 19 December 1997, aged 79. Harm Brink continues his admiration of the Mr. Veldhuis art. Harm Brink has an interesting and informative Cruise Site, written both in Dutch and English … The Dutch Cruise Site – link is located bottom of page.
This page is presented by ssMaritime.com and Mr. Harm Brink of the Netherlands in remembrance of a fine man, who genuinely loved the ocean and the ships that sailed on them. Many of his great paintings are left for us to enjoy forever.
We invite you to enjoy his craft!
Enter the Veldhuis Collection - HERE
PLEASE NOTE: Paintings were supplied to us by Mr. Harm Brink. All images are © copyright 2001 and MUST NOT be reproduced in any manner without written permission. To purchase one of these paintings contact Mr. Harm Brink.
Click Image to enter the Dutch Cruise Site

********************
Use the Back button on your browser or Close the Page to return to the previous page
or go to our INDEX
Who is the Author of ssMaritime?
Commenced in the passenger Shipping Industry in May 1960
ssMaritime.com & ssMaritime.net
Where the ships of the past make history & the 1914 built MV Doulos Story
Also visit my …
"Save The Classic Liners Campaign"
Photographs on ssmaritime and associate sites are by the author or from the author's private collection. In addition there are some images that have been provided by Shipping Companies and private photographers or collectors. Credit is given to all contributors. However, there are some photographs provided to me without details regarding the photographer/owner concerned. I hereby invite if owners of these images would be so kind to make them-selves known to me in order that due credit may be given.
This notice covers all pages, although, and I have done my best to ensure that all photographs are duly credited and that this notice is displaced on each page, that is, when a page is updated!
ssMaritime is owned and © Copyright by Reuben Goossens - All Rights Reserved