Please Note: Firefox and some other search engines are not suitable – Use "Internet Explorer" for this page to load perfectly!

Click the logo above to reach the ssMaritime FrontPage for News Updates & "Ship of the Month"
With Reuben Goossens
Maritime Historian, Cruise'n'Ship Reviewer, Author & Maritime Lecturer
Please Note: All ssMaritime and other related maritime/cruise sites are 100% non-commercial and privately owned. Be assured that I am NOT associated with any shipping or cruise companies or any travel/cruise agencies or any other organisations! Although the author has been in the passenger shipping industry since 1960, although is now retired but having completed around 680 Classic Liners and Cargo-Passengers Ships features I trust these will continue to provide classic ship enthusiasts the information the are seeking, but above all a great deal of pleasure! Reuben Goossens.
N.Y.K. Lines
MV Hikawa Maru
Page Two
--Family Schlesinger arrives in Seattle escaping from the Nazis --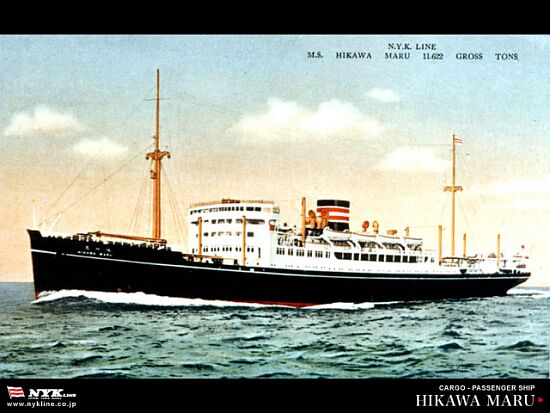 Postcard of the Hikawa Muru

Author's private collection

It has been well recorded that the Hikawa Maru and other N.Y.K. passenger ships were heavily involved in assisting German and other European Jewish refugees escape from Nazi Germany and thus the Holocaust. There were those who escaped via Japan and sailed to the United States as is recorded in a book entitled; "Refugee and Survivor, Rescue Attempts during the Holocaust."

The author is most grateful to Rebecca Roush of Seattle WA for sending this item in relation to her family who came to the USA on the Hikawa Maru in the most of auspicious circumstances.

My cousin Ernst (Ernie) and his parents the Schlesinger family escaped Nazi Germany and sailed on the Hikawa Maru from Japan to Seattle. Below is a copy of "The Seattle Sunday Times" article regarding their arrival, dated August 4, 1940.

Sadly Ernie passed away a few years ago, but he did come to Seattle for the 50th anniversary of their arrival in 1990 to remember and celebrate with some of the other passengers who were on this memorable voyage and were still alive at that time. Replica Watches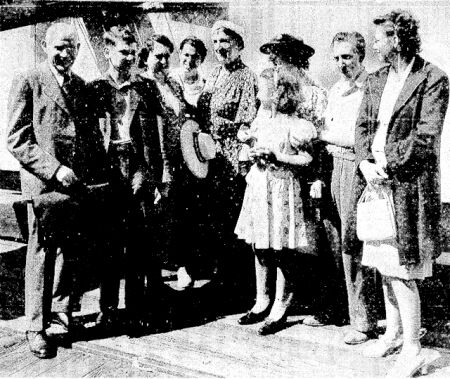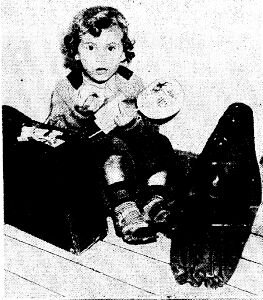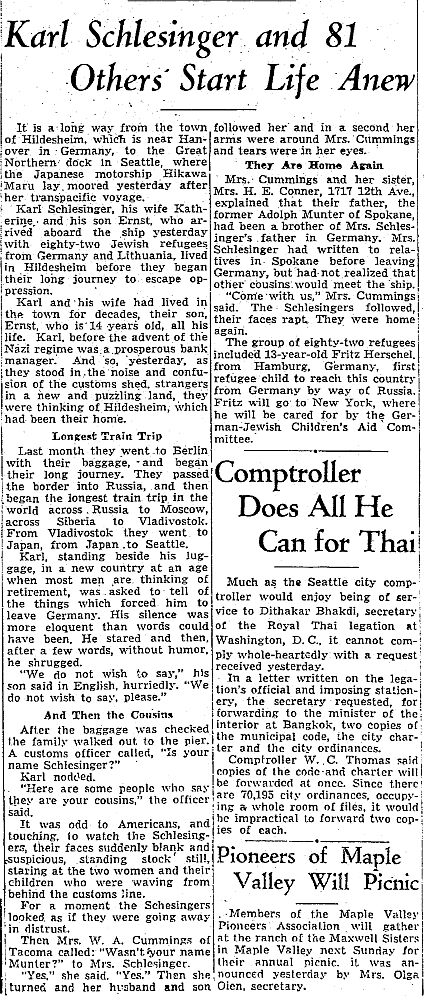 The Seattle Times article shown above was kindly sent by Rebecca Roush and we are most grateful to her, for now we can all share in this story of her family and the ship's and N.Y.K's wonderful work done rescuing Jews from the impending doom that awaited so many,www.kuvarsitwatches.com as it did my family in the Netherlands at that time!

This fine ship is seen her towards the end of her sailing days
Author's private collection
Hikawa Maru INDEX:
Page One:??????? Hikawa Maru history page
Page Two:??????? The Schlesinger family escapes Nazi Germany
Page Three:???? Photo page one
"Blue Water Liners sailing to the distant shores.
I watched them come, I watched them go and I watched them die."
****************************
Visit our ssMaritime Main INDEX
Where you will discover around 680 Classic Passenger & Passenger-Cargo Liners!
ssMaritime.com & ssMaritime.net
Where the ships of the past make history & the 1914 built MV Doulos Story
Please Note: ssmaritime and associated sites are 100% non-commercial and the author does not seek funding or favours and never have and never will.
Photographs on ssmaritime and associate pages are either by the author or from the author's private collection. In addition there are some images and photographs that have been provided by Shipping Companies or private photographers or collectors. Credit is given to all contributors, however, there are some photographs provided to me without details regarding the photographer or owner concerned. Therefore, I hereby invite if owners of these images would be so kind to make them-selves known to me (my email address can be found at the bottom of the page on www.ssmaritime.com), in order that due credit may be given.
ssMaritime is owned & ? Copyright by Reuben Goossens - All Rights Reserved