Please Note: Firefox and some other search engines are not suitable – Use "Internet Explorer" for this page to load perfectly!

Click the logo above to reach the ssMaritime FrontPage for News Updates & "Ship of the Month"
With Reuben Goossens
Maritime Historian, Cruise'n'Ship Reviewer, Author & Maritime Lecturer
Please Note: All ssMaritime and other related maritime/cruise sites are 100% non-commercial and privately owned. Be assured that I am NOT associated with any shipping or cruise companies or any travel/cruise agencies or any other organisations! Although the author has been in the passenger shipping industry since 1960, although is now retired but having completed around 680 Classic Liners and Cargo-Passengers Ships features I trust these will continue to provide classic ship enthusiasts the information the are seeking, but above all a great deal of pleasure! Reuben Goossens.
N.Y.K. Lines
MV Hikawa Maru
Page One - History Page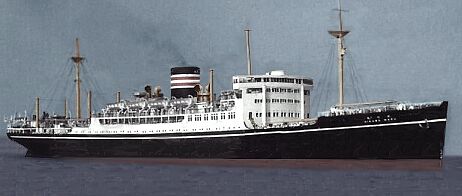 Hikawa Maru seen as a trans-Pacific Liner in the mid sixties
The 11,622 GRT (gross Registered Ton) Hikawa Maru was built in 1929 by Yokohama Dock Co in yard 177, for the Nippon Yusen KK line, Tokyo.
She was launched on September 30, 1929 and completed on April 25, 1930. She commenced on her maiden voyage from Kobe to Seattle on May 13. She offered fine service combined with superb food which saw her become a much sought after ship and passengers gave her the nickname "Queen of the Pacific."
Amazingly Hikawa Maru and other N.Y.K. passenger ships were involved in assisting Jewish refugees escape from the Holocaust. There were those who escaped via Japan and sailed to Canada, as did a Mr. Zorach Warhaftig who later wrote a book entitled; "Refugee and Survivor, Rescue Attempts during the Holocaust. He and his family departed Yokohama on Hikawa Maru on June 5, 1941 bound for Vancouver Canada. His book describes the sailing as a summer vacation and with the war seeming to be so far away, although, he said "I didn't have a peaceful mind because of the strong responsibility I had to help the Jewish refugees with the troubles they faced." The book is by Zorach Warhaftig and was published by Hara Shobo.
Late 1941 Hikawa Maru became a hospital ship. For this role her hull and funnel was painted all white with a wide green band along her hull, as well as two red crosses on each side and on the superstructure and funnel.
During the war the Hikawa Maru struck mines on three occasions, however due to her extra thick steel plating and she suffered only minor damage.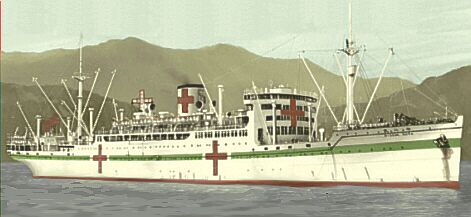 Above and Below: Two images of Hikawa Maru as a Hospital Ship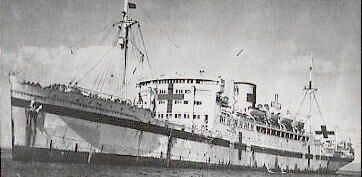 On August 14, 1945, Japan surrendered unconditionally and amazingly Hikawa Maru was to be the only mainstream Imperial Japanese passenger liner to survive World War II. She was immediately seized by the US government. From 1945 to 1947 she was used to transport US personal between the States and Japan. In 1947 Hikawa Maru operated as a simple freighter to the United States East Coast. This service ended in 1954. Thereafter she was refitted into a fine passenger liner once more and she re-commenced her original trans-Pacific service. As passenger numbers dwindled, Audemars Piguet Replica it was decided to end her service in 1960.
I received the following inspiring email from Mr and Mrs Borchert (on November 25, 2008) in relation to the final voyages of the Hikawa Maru. I am sure you will find it touching!
"On a return trip to Japan, as missionaries for the Presbyterian Church, we sailed on one of the last voyages of the Hikawa Maru, "The Queen of the Seas." Our captain was Commander Okada. During one of the evening entertainments, the passengers participated, during which my wife sang "Kojo No Tsuki" in Japanese! She was garbed in a lovely Kimono. At the conclusion of the old romantic (and rather sad) ballad Captain Okada rose and gracefully bowed to my wife, and we noted that he wept! Now retired, recently we heard Andre Rieu perform this same piece, that famous old ballad ... and yes, we wept!"
During her 30 years of proud service the MS Hikawa Maru crossed the Pacific some 254 times, and it is estimated that she carried around 25,000 passengers as well as a massive amounts of cargo. Her magnificent career was about to end, yet her days were certainly not numbered!
Soon a new role was found for this fine ship, for in 1961 Hikawa Maru was refitted to become a floating youth hostel and a maritime museum. Sadly parts of her engine spaces and lower sections of accommodation decks were gutted to facilitate dormitories. At first she was an attraction and was quite popular, however, as years passed visitors to the hostel rapidly declined and it was closed in 1973.
Hikawa Maru remained at her berth and continued to operate as a Maritime Museum, restaurant and banquet facility. In addition, during the summer a popular beer garden was operated out on the open decks. However, again due to dwindling clientele, late in 2002 the restaurant was closed. With only the museum and the seasonal (summer) beer garden, visitor numbers to the ship dropped dramatically, bringing the future of the Hikawa Maru into crisis.U-BOAT Replica Watches However in 2003 she was declared to be a "cultural asset" to Yokohama.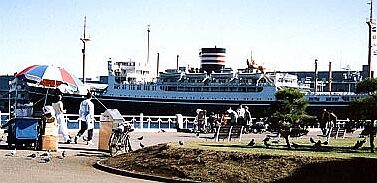 Hikawa Maru at her Yokohama berth
It came to the point that the Yokohama media reported that the Hikawa Maru Marine Tower Co., who both owned and operated the Hikawa Maru, had gone into restructuring, after accumulating a debt of 1.5 billion yen. The prime shareholders, NYK and the City of Yokohama were willing to bail the company out. The venture attempted to liquidate and then placed both of its main assets, the ship and the Tower, up for sale. Sadly in December 2006 the Hikawa Maru was officially closed.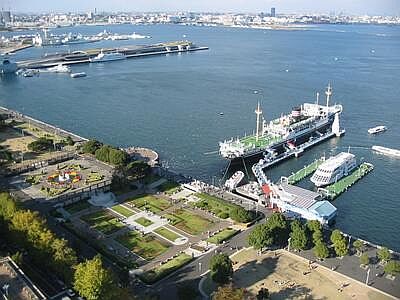 Hikawa Maru seen from Marine Tower in 2005
However, "Yomiuri Shinbum News" quoted an unnamed N.Y.K. spokesperson as saying that, if no buyer is found for Hikawa Maru, N.Y.K. would "like to" or "hope to" take over responsibility for the "preservation of" Hikawa Maru. The ssMaritime "Save a Classic Liner Campaign" supports the preservation of this vintage liner and hopes to see her remain in Japan, as she is a fine example of Japanese ship building of the thirties.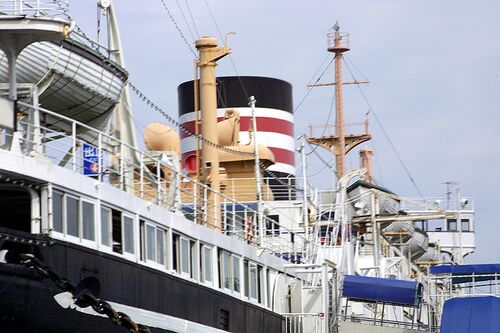 This is a ship with a simple beauty!
Good News: Happily, NYK Line made good on their promises and began the restoration of the historic Japanese liner in August 2007. On April 25, 2008, this fine ship was renamed NYK Hikawamaru (however I believe that the name on her hull is unchanged) and she was reopened to the public with great fanfare. The day of her official opening just happened to be her 78th birthday.
For further information Visit the NYK Maritime Museum & NYK Hikawamaru Website.
NYK Hikawamaru is promoted in "Kanagawa Now" - Yokohama's tourist guide - It reads …
"In front of Yamashita Park lies the anchoring passenger ship Hikawa-Maru, formerly called "the Queen of the Pacific." It was in service for 30 years from 1930 to 1960. The luxurious interior of the liner is open to the public, including the guest room formerly used by Charlie Chaplin."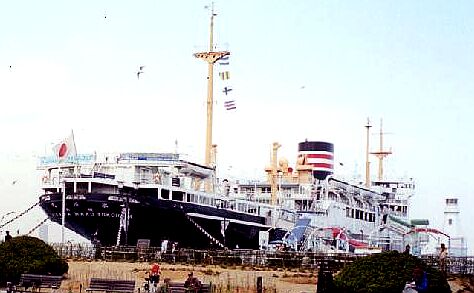 Hikawa Maru, a fine stern view
Specifications:
Built:? Yokohama Dock Company, Japan.
Yard No:? 177.
Launched:? September 30, 1929.
Maiden Voyage:???????????????????????????? May 13, 1930 - Kobe to Seatle.
Length:? 163.3m - 536ft.
Beam:? 20.1m - 66ft.
Tonnage:? 11,622 GRT (Gross Registered Tons).
Engines:? Burmeister & Wain diesel Copenhagen, Denmark.
Screws:? Twin screws.
Speed:????????????????????????????????????????? 17 knots (max 18.5).
Passengers:?????????????????????????????????? 339 passengers in total.
.????????????????????????????????????????????????? 75 in First, 78 in Tourist & 186 in Third Class.
Final voyage? 1960.
.????????????????????????????????????????????????? She had carried 25,000 passengers in 238 trans-Pacific voyages.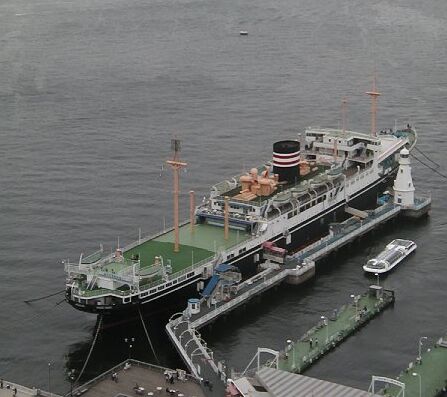 The reopened Hikawa Maru seen at her berth in 2008
Hikawa Maru INDEX:
Page One:??????? Hikawa Maru history page
Page Two:??????? The Schlesinger family escapes Nazi Germany
Page Three:???? Photo page one
"Blue Water Liners sailing to the distant shores.
I watched them come, I watched them go and I watched them die."
****************************
Visit our ssMaritime Main INDEX
Where you will discover around 680 Classic Passenger & Passenger-Cargo Liners!
ssMaritime.com & ssMaritime.net
Where the ships of the past make history & the 1914 built MV Doulos Story
Please Note: ssmaritime and associated sites are 100% non-commercial and the author does not seek funding or favours and never have and never will.
Photographs on ssmaritime and associate pages are either by the author or from the author's private collection. In addition there are some images and photographs that have been provided by Shipping Companies or private photographers or collectors. Credit is given to all contributors, however, there are some photographs provided to me without details regarding the photographer or owner concerned. Therefore, I hereby invite if owners of these images would be so kind to make them-selves known to me (my email address can be found at the bottom of the page on www.ssmaritime.com), in order that due credit may be given.
ssMaritime is owned & ? Copyright by Reuben Goossens - All Rights Reserved