Ocean Breeze, Southern Cross, Shaw Savill, Calypso, Azure Seas
ssMaritime.com ~ ssMaritime.net
---
ss
OceanBreeze
/
Southern Cross
---
Calypso & Azure

Seas
Photographs on this page are ? Copyright 2004 – Ian Prichard / Craig Harbers / Reuben Goossens - ssMaritime
They may not be copied by any media unless permission is asked and given
I am well aware that photographs on this page tell a depressing story of the final days of a superb British steamship. However, I have placed them online, for I believe that it will bring some closure, especially after our long battle to save her. I wish to thank both Mr Ian Prichard and Craig Harbers for their excellent photographs.
Photograph 1 was taken late March, just after the OceanBreeze had been winched up onto the beach. She was being made ready for demolition.
? 2004 Ian Prichard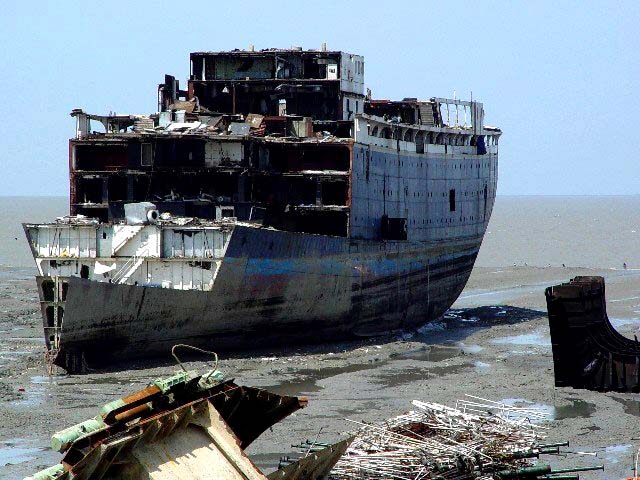 ? 2004 Ian Prichard
Photograph 2 was taken on April 9, when Mr. Prichard and his brother visited Chittagong to document the final days of OceanBreeze. During their visit, they managed to board the aft section of the ship, obviously being confronted with as sad sight of what was once a magnificent ship.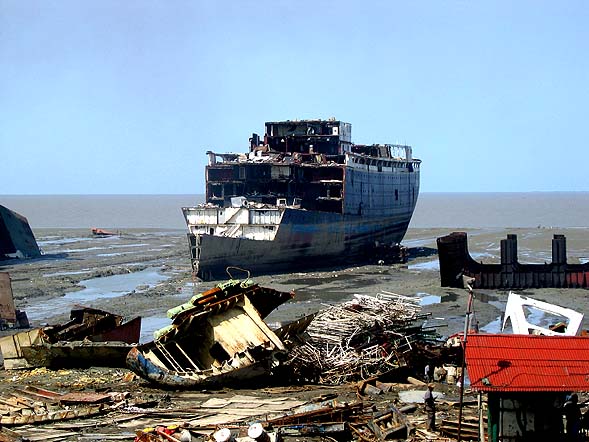 ? 2004 Craig Harbers
Photograph 3 was also taken on April 9, by Mr. Craig Harbers, who travelled with Mr Prichard to Chittagong. This photo gives a wider view of the ship and the breakers yard. Note the men in and near the shed bottom right.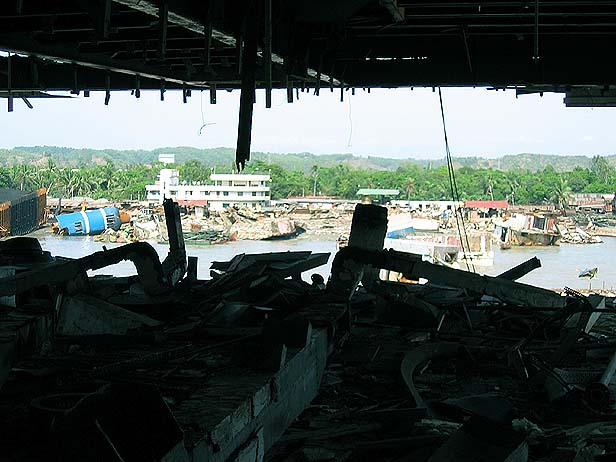 ? 2004 Craig Harbers
Photograph 4 This sad view was taken onboard OceanBreeze, from an upper hallway looking forward. The funnel on the beach is not from OceanBreeze as her funnel was painted dark blue and had no white bands, see photo 1. By now (06 May), there will be little left of her. Omega Replica Watches
As photograph #1 shows … Southern Cross … "did not die as a rusted hulk, but as a clean cut, fresh looking vessel. The Southern Cross finished her career going to her end as a lady!" … Michael Barnes, part of the Australia "Save the Cross" team.
These photographs may not be copied by any media unless permission is asked and given
http://news.bbc.co.uk/1/hi/uk_politics/4000233.stm
View OceanBreeze at the breakers with Michael Palen
Michael Palin video in the top right hand corner
Return to the Southen Cross / OceanBreeze INDEX HERE Swiss Replica Watches
---
Photographs on this page are ? copyright 2004 - Ian Prichard – Craig Harbers – ssMaritime.com
and are NOT to be copied by any media
Use the Back button on your browser or Close the Page to return to the previous page
or go to our INDEX
Who is the Author of ssMaritime?
ssMaritime.com & ssMaritime.net
Where the ships of the past make history & the 1914 built MV Doulos Story
Also visit my …
"Save The Classic Liners Campaign" & "Classic Ocean Voyages" pages
Photographs on ssmaritime and associate pages are by the author or from the author's private collection. In addition there are some images that have been provided by Shipping Companies and private photographers or collectors. Credit is given to all contributors. However, there are some photographs provided to me without details regarding the photographer/owner concerned. I hereby invite if owners of these images would be so kind to make them-selves known to me (my email address may be found on www.ssmaritime.com only), in order that due credit may be given. I know what it is like, I have seen a multitude of my own photographs on other sites, yet these individuals either refuse to provide credit or remove them when asked, knowing full well that there is no legal comeback when it comes to the net. However, let us show these charlatans up and do the right thing at all times and give credit where credit is due!
This notice covers all pages, although, and I have done my best to ensure that all photographs are duly credited and that this notice is displaced on each page, that is, when a page is updated!
ssMaritime is owned and ? Copyright 2010/12 - by Reuben Goossens - All Rights Reserved