Sitmar Line - MS Fairsea 1949 to 1969
Please Note: Firefox and some other search engines are not suitable – Use "Internet Explorer" for this page to load perfectly!

Click the logo above to reach the ssMaritime FrontPage for News Updates & "Ship of the Month"
With Reuben Goossens
Maritime Historian, Cruise'n'Ship Reviewer & Author
Please Note: All ssMaritime and other related maritime/cruise sites are 100% non-commercial and privately owned. Be assured that I am NOT associated with any shipping or cruise companies or any travel/cruise agencies or any other organisations! Although the author has been in the passenger shipping industry since 1960, although is now retired but having completed around 690 Classic Liners and Cargo-Passengers Ships features I trust these will continue to provide classic ship enthusiasts the information the are seeking, but above all a great deal of pleasure! Reuben Goossens.
The Sitmar Ships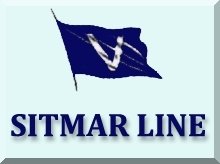 Part Three
Menus Provided by John Scholten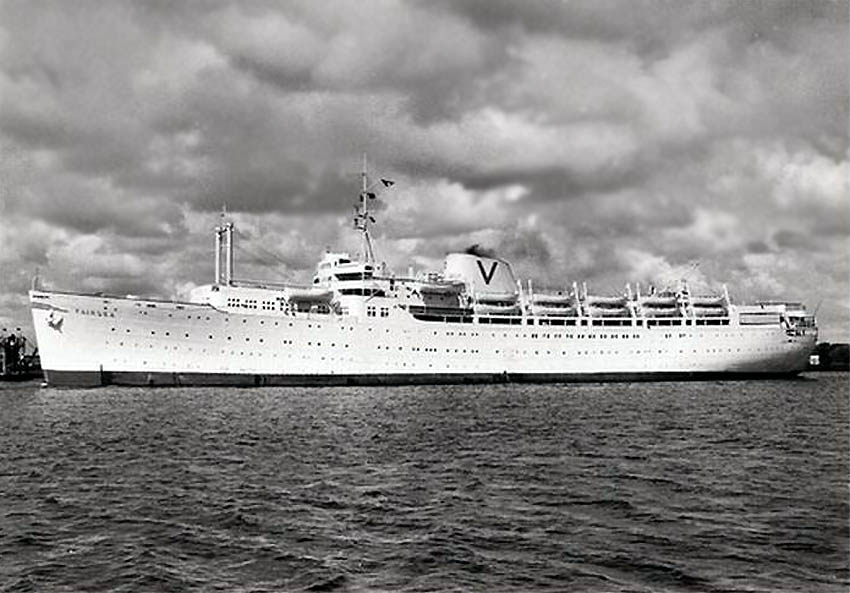 Here we see the MS Fairsea sail up the canal towards Rotterdam
In December, 2015, I received an Email from Mr. John Scholten who sailed on the Fairsea from Australia to the Netherlands as a young boy and he attached were some wonderful Menu covers, including one interior schedule and menu of the crossing ceremony of the Equator on Thursday April 19, 1962. Below is his what he wrote;
"Hi there, Reuben. I much enjoyed reading your history of the MS Fairsea. My family and I travelled to Holland aboard her in 1962. Although, I was just seven years of age at the time and thus I have little memory of the adventure. Sadly some of my main recollections are of a few terrible bouts of seasickness!
Attached are copies of several menu cards, which were included in a photo album that were lovingly prepared and kept by my aunt, whose family accompanied ours, and I trust that they might be of some interest to you and others."
Please Note: The above copy of the email has been slightly altered for fluency sake, but its integrity remains intact!
Below are the wonderful Equator schedule and Menu Cover and Interior, followed by two beautiful, Diner but undated Menu covers. Enjoy!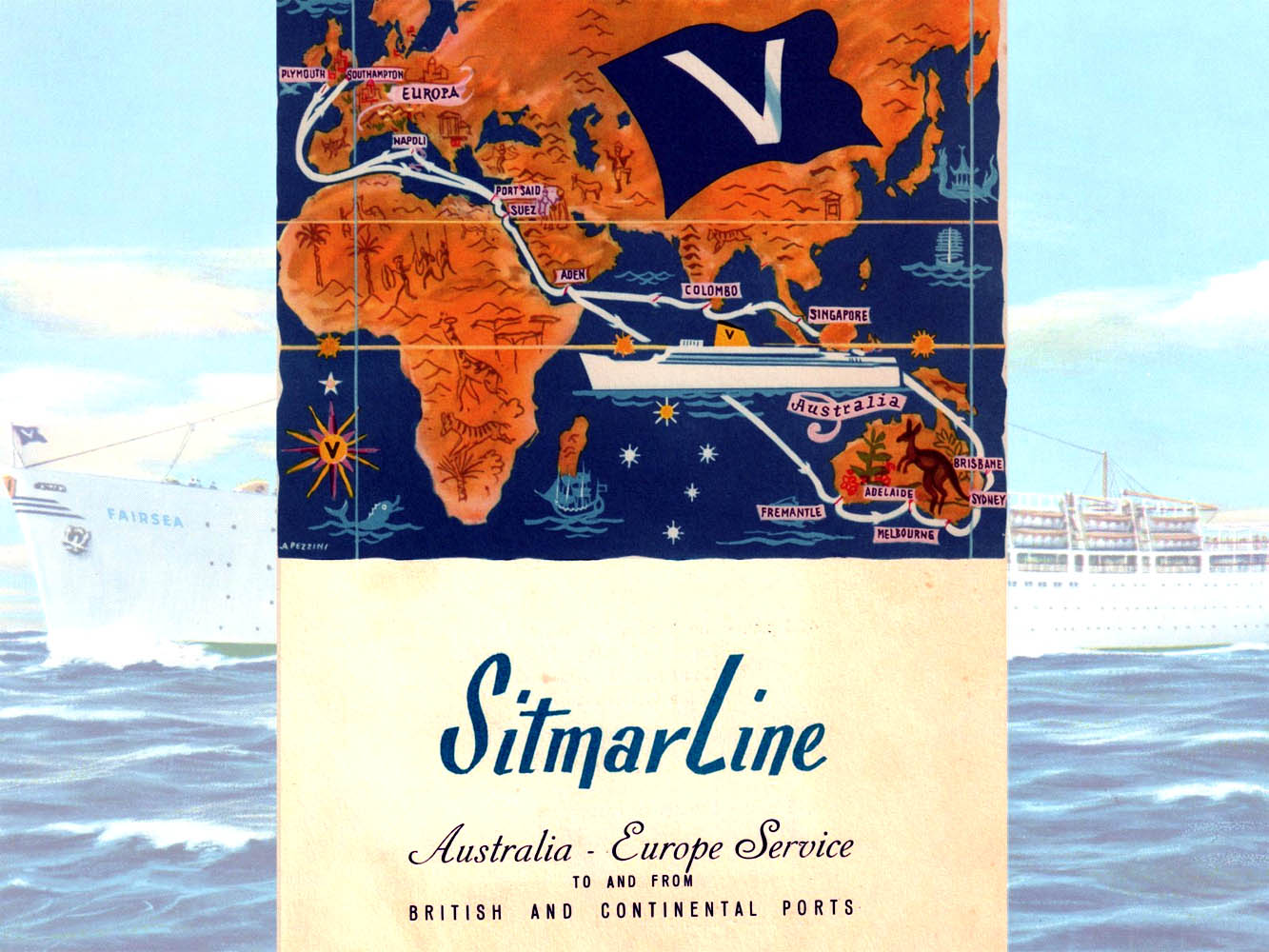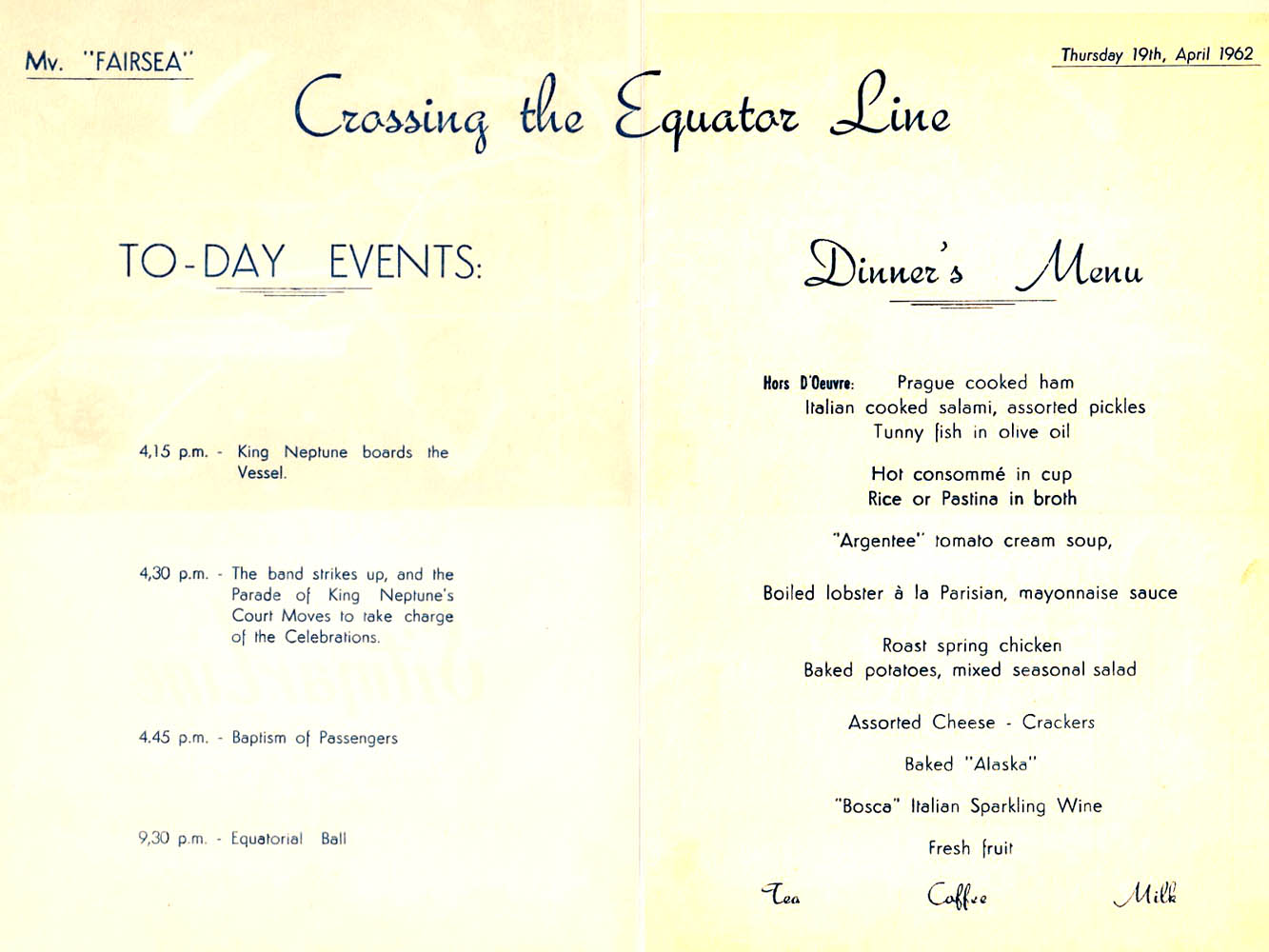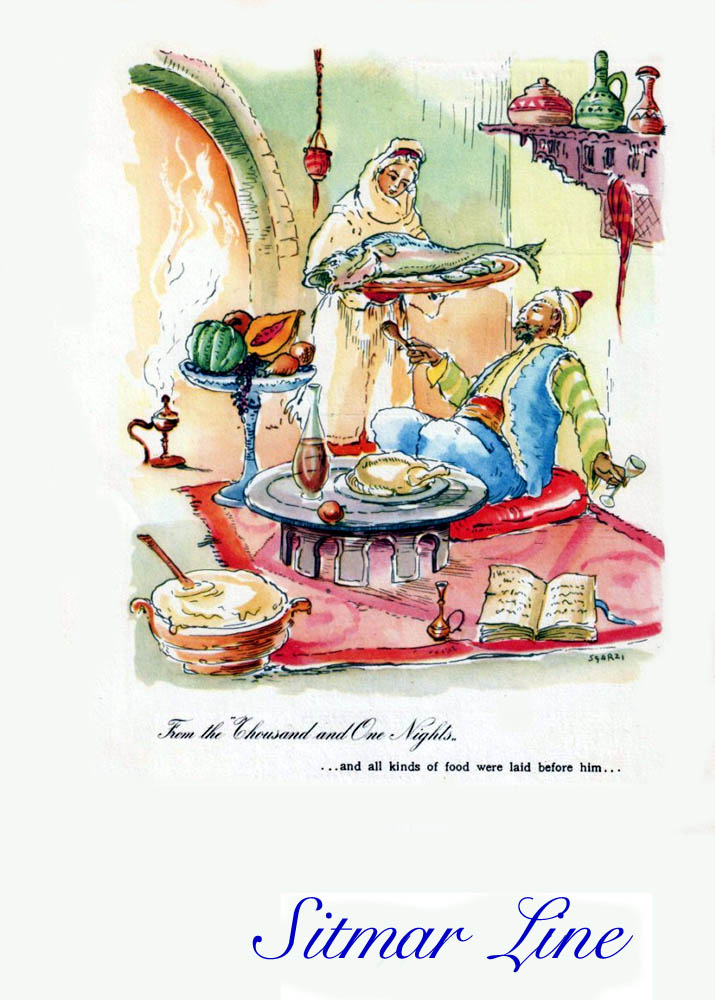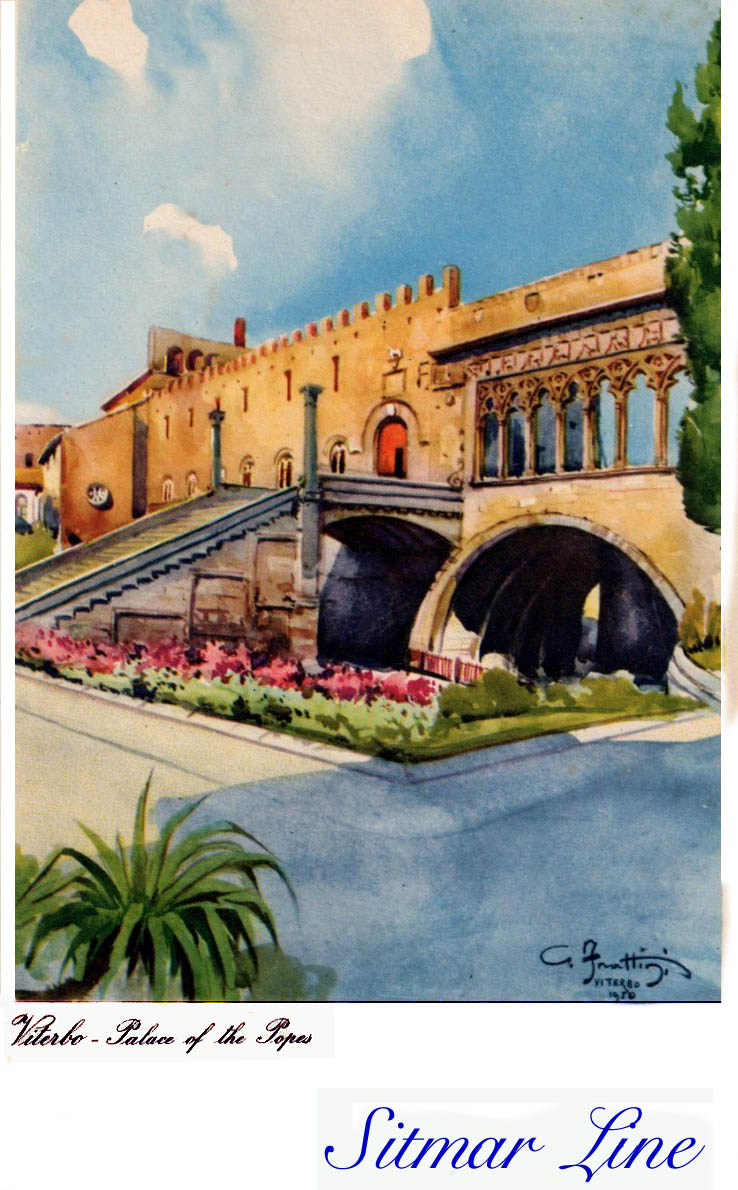 I hereby wish to thank

Mr. John Scholten for providing these superb menus to me and thus sharing them with the world!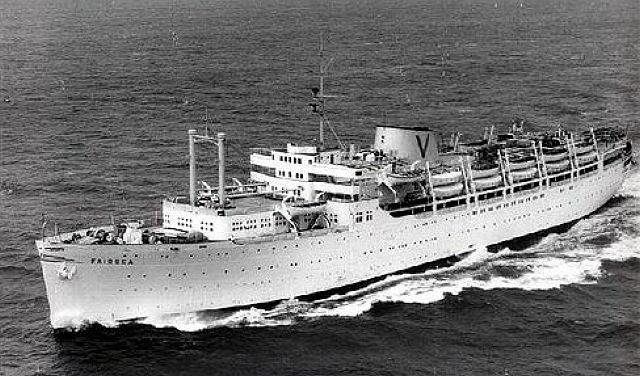 The Fairsea (1) - INDEX:
Fairsea (1)      Built as a C3 class freighter History Page.
Fairsea           Photo Page.
Fairsea           Menus page sent in by John Scholten - this Page.
Fairsea           Deck Plan.
Fairsea           The Strachan family head to Melbourne in December 1957.
Fairsea           Rob Barker & Family also sails to Melbourne in December 1957.
Or Return to: The Sitmar Ships - INDEX - For all the Other Sitmar Ships!
"Blue Water Liners sailing to the distant shores.
I watched them come, I watched them go and I watched them die."
****************************
Return to the ssMaritime Main INDEX
Where you will discover around 690 Classic Passenger & Passenger-Cargo Liners!
ssMaritime.com & ssMaritime.net
Where the ships of the past make history & the 1914 built MV Doulos Story
Please Note: ssmaritime and associated sites are 100% non-commercial and the author seeks no funding or favours of any shape or form, never have and never will!
Photographs on ssmaritime and associate pages are by the author or from the author's private collection. In addition there are some images that have been provided by Shipping Companies and private photographers or collectors. Credit is given to all contributors. However, there are some photographs provided to me without details regarding the photographer/owner concerned. I hereby invite if owners of these images would be so kind to make them-selves known to me (my email address may be found on www.ssmaritime.com only), in order that due credit may be given.
This notice covers all pages, although, and I have done my best to ensure that all photographs are duly credited and that this notice is displaced on each page, that is, when a page is updated!
ssMaritime is owned & © Copyright by Reuben Goossens - All Rights Reserved