ssMaritime.com & ssMaritime.net
With Reuben Goossens
Maritime Historian
SS Southern Cross
Calypso, Azure Seas, OceanBreeze
Photo Album Page 2
We wish to thank Mr. Andreas Vurdubakis of Imperial Majesty Cruise Lines for the photographs that appear on this page. Mr. Vurdubakis forwarded these photos to my Australian "Save the Cross" associate, Mr. Michael Barnes.
We trust that you will enjoy Southern Cross' journey from its beginnings.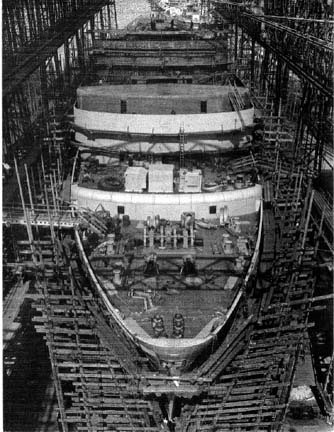 A fine view of the Southern Cross under construction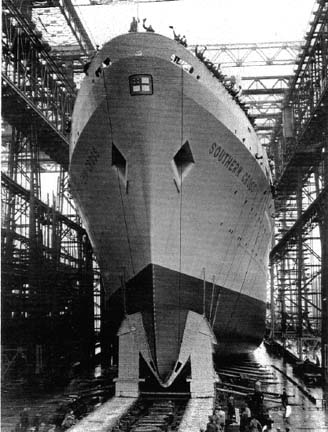 Southern Cross is made ready to be launched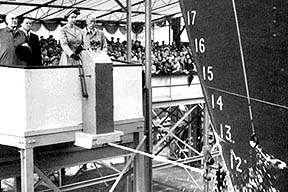 HRH Queen Elizabeth II launched the Southern Cross on 17 August 1954, being an historic event, as the Southern Cross was the first merchant ship to be launched by a reigning Monarch.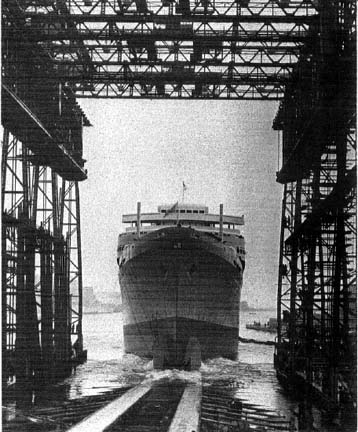 Above and below: Southern Cross enters the waters she will sail for the next 49 years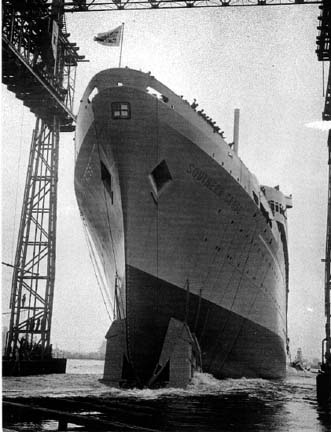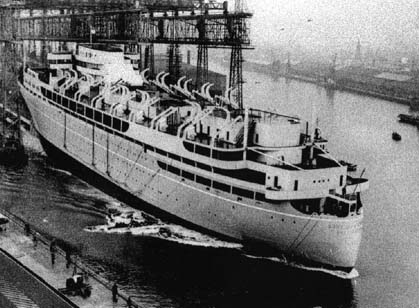 A fine view of her stern as she enters Belfast Harbour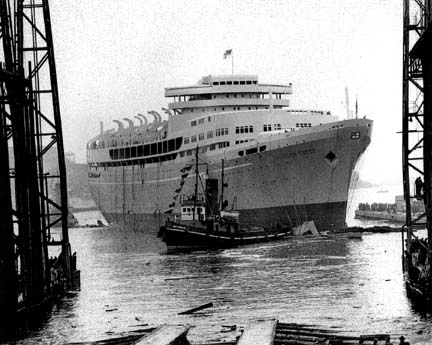 Ready to head to her berth to be fitted out and made ready for her trials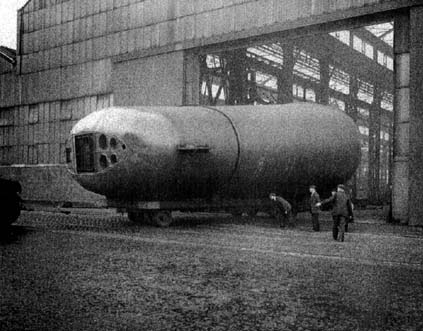 Her funnel is ready to be fitted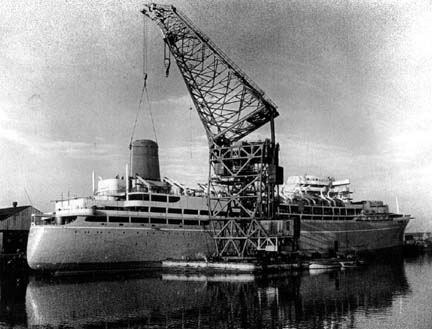 She begins to looks more like the "Cross" as her funnel is lowered into place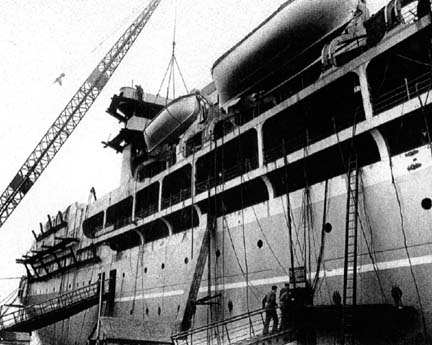 Lifeboats being lowered into the derricks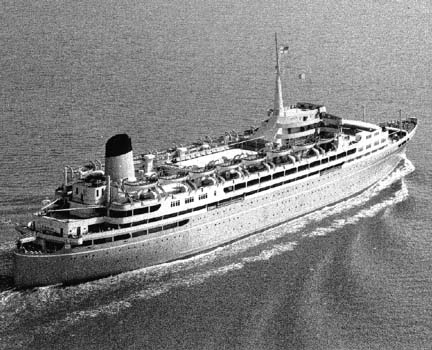 With the Southern Cross completed she heads to sea for her trials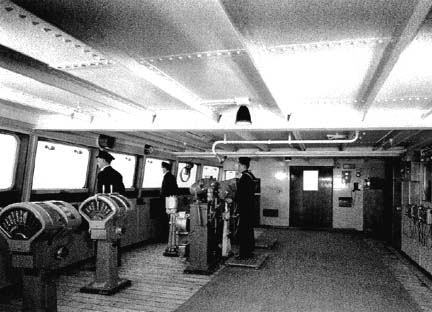 The Bridge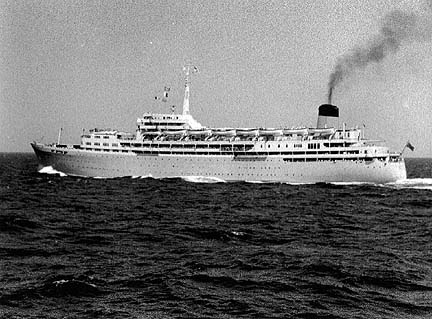 SS Southern Cross is now ready to depart on her
maiden voyage to Australia on March 29, 1955
Author's private collection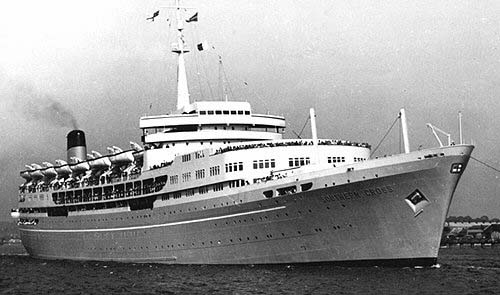 A graceful Southern Cross heading home to the UK
Author's private collection
Return to the Southern Cross / OceanBreeze Index
Next Page … Calypso / Azure Seas Photo Album
**************************************************
Use the Back button on your browser or Close the Page to return to the previous page
or go to our INDEX
Who is the Author of ssMaritime?
Commenced in the passenger Shipping Industry in May 1960
ssMaritime.com & ssMaritime.net
Where the ships of the past make history & the 1914 built MV Doulos Story
Also visit my …
"Save The Classic Liners Campaign" & "Classic Ocean Voyages" pages
Photographs on ssmaritime and associate pages are by the author or from the author's private collection. In addition there are some images that have been provided by Shipping Companies and private photographers or collectors. Credit is given to all contributors. However, there are some photographs provided to me without details regarding the photographer/owner concerned. I hereby invite if owners of these images would be so kind to make them-selves known to me (my email address may be found on www.ssmaritime.com only), in order that due credit may be given. I know what it is like, I have seen a multitude of my own photographs on other sites, yet these individuals either refuse to provide credit or remove them when asked, knowing full well that there is no legal comeback when it comes to the net. However, let us show these charlatans up and do the right thing at all times and give credit where credit is due!
This notice covers all pages, although, and I have done my best to ensure that all photographs are duly credited and that this notice is displaced on each page, that is, when a page is updated!
ssMaritime is owned and ? Copyright 2010/12 - by Reuben Goossens - All Rights Reserved